Kazama Auto GSX-R Chassis Conversion for Yokomo Drift Package
Kazama Auto is a 1:1 and 1:10 drift shop out of Japan. Known for ultra adjustable designs and beautifully machined pieces, they're set to introduce a new Yokomo Drift Package chassis conversion this year, the GSX-R.
Not much is known at this time, but we can see it is sporting a new slider-rack steering design and appears to have an advanced flex cutout with matching center bridge.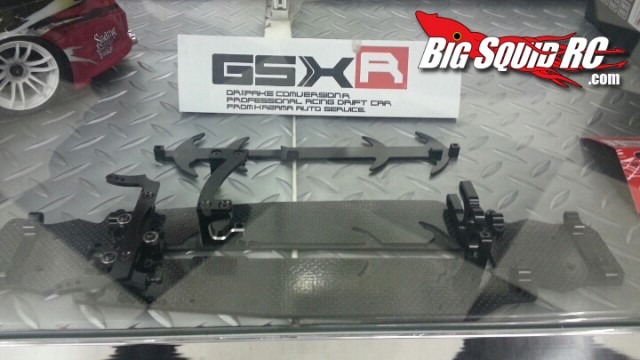 Check out the Kazama webpage HERE, and for more rc drift news on Big Squid RC, you can click This Link.