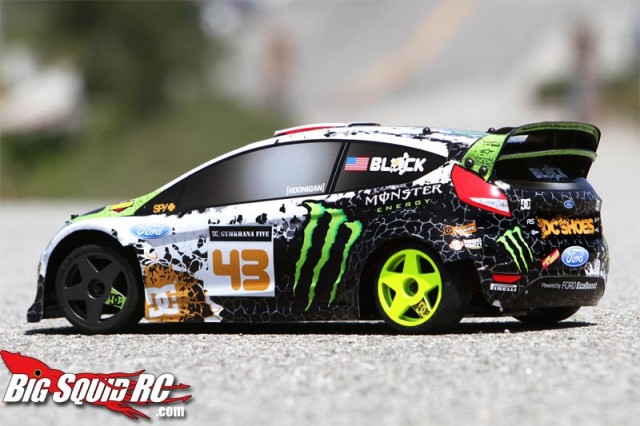 The HPI Racing Ken Block WR8 FLUX finally gets official! We have been posting news about the Ken Block vehicle for a while now as bits and pieces were leaked out, but the official PR is finally here. We finally get to see under the body as well. When we saw it in person we couldn't get our eyes underneath because we were told the 'official battery straps' were not final. We were not sure what the HPI spokespeople were talking about, but now we know!
Some details we may or may not of mentioned before:
4WD 1/8th scale based on the HPI WR8
Up to 3S Lipo can be run on the FPI Flux Vektor motor getting you to 60mph
The chassis has side wall/guards to help keep out rocks and other stuff.
Front and rear sway bars
Adjustable battery box with custom Ken Block logo Battery Straps
Waterproof steering servo
Flux Vapor ESC
3mm aluminum chassis
Licensed Replica fifteen53 Tarmac Wheels
The part number is 109313, and it should start to pop up in store computers soon, though an official price has not been announced.
Click MORE to check out the official HPI Ken Block Video..

We are really looking forward to this one!