Kershaw Designs does batteries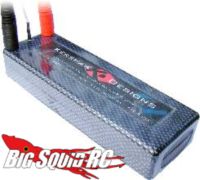 Kershaw Designs wants everybody to know that they got a LiPo pack for a pretty reasonable price. It's a 2S, 35C pack with 5000 mAh capacity. It's also wrapped in a hardcase for safety. So how reasonable is the price? How about $55. Reasonable enough? That's up to you to decide, but you might want to check it out if you're in the market for a new LiPo pack.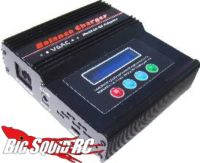 If you're shopping for a battery, you might also be shopping for a charger too. Well Kershaw's got ya covered there also. Checck out their AC/DC powered 5 amp charger. It'll fill up all the standard packs that we use; 1S – 6S LiPos & LiFes, up to 15 cell NiMHs & NiCds. The charger can be set from .1 amp up to 5 amps in .1 amp increments and it'll also discharge at .1 amp up to 1 amp. And just for kicks it's also a balancer. They've packed a lot of features into the charger for only $69.99.
For more info on these new products be sure to hit up Kershaw Designs' web site.