Kershaw Designs HPI Savage Flux 5SC Chassis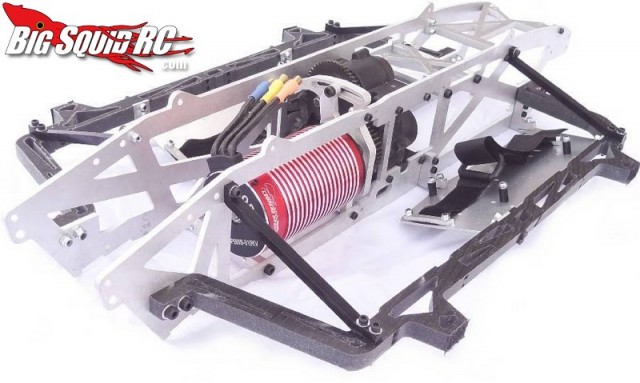 The crew over at Kershaw Designs are known for coming up with innovative and affordable large scale products. Their latest creation, a new chassis for the HPI Savage Flux 5SC, is a good example of their creativity. The new Kershaw 5SC chassis is designed to not only be stronger than stock, but to also allow the use of larger motors and battery packs for you power hungry freaks out there.
* Motor mount accepts all common 56mm motors and the enormous Castle 2028 motor
* Room for blower fans
* Main chassis made from 4.1mm heat treated aluminum.
* Velcro battery synching system with plenty of room for wide, tall LiPos.
* Chassis designed with 4 degrees of anti-squat geometry in the rear for quicker acceleration
* Battery tray adjusts to 3 different positions forwards and aft for tuning weight distribution
* Available with optional 1/4 scale servo mounting plate
* Also accepts KD's Direct Drive Gearbox
Street price for the Kershaw 5SC chassis is $430 and they are available right now. For more information hit up the official Kershaw Designs Website.
It's been a long work week, treat yourself to a TGIF Mystery Link.