Killerbody RC at the HobbyTown USA Convention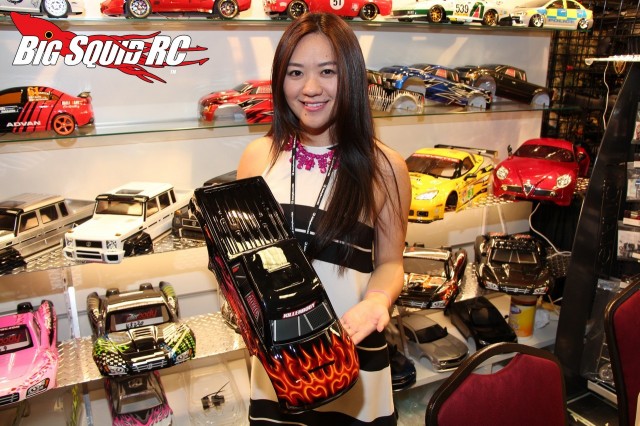 The crew from Killerbody RC was located in the main show area and had a bunch of new bodies on display.
Perhaps the most impressive new product in the Killerbody line-up was their new Alfa Romeo body for the Traxxas XO-1 (the first two pictures in the gallery below). Body choices are pretty slim for the XO-1, so the big Alfa body should make a lot of XO-1 owners happy by giving them another choice.
Killerbody also had multiple new on-road/rally bodies. All of these were very highly detailed and many were set-up for use with light kits to add even more scale realism. The Lancia Delta and Alpha mounted on cars in the pictures below are some examples of these.
Pictured above is one of the new monster truck bodies from Killerbody. These were designed to fit larger MTs like the E-Maxx, Savage, and MT4 G3, and they are available pre-painted with several different graphics. Multiple scale detailing options are available to make them look as real as you want them to.
Killerbody was also showing off some of the new graphics available on their pre-painted short course truck bodies. You can see them being held by Killerbody marketing person Julie in one of the pictures below.
For the scale off-road crowd, they also had several of their new "Horri-Bull" bodies on hand (first picture, lower row in gallery 2). These are made specifically to fit on the Axial trucks, and there are loads of add-on scale parts that can be bolted on to blow the scale realism factor through the roof.
All in all, Killerbody had an impressive display of what they've been working on to bring the highest levels of scale realism to the rc body world. To get more information on all of their products, simply click This Link to head over to their website.
Click Right Here to read more coverage from the HobbyTown USA 2014 National Convention.