Killerbody RC 1/7 Alfa Romeo 8C Body for the Traxxas XO-1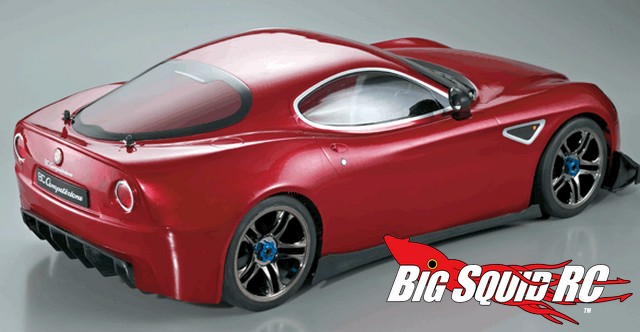 There aren't a whole lot of aftermarket body choices for the Traxxas XO-1 but the folks over at Killerbody RC are out to change that. They have previously released a Corvette body for the Traxxas high speed machine and now they have added an Alfa Romeo 8C body to their catalog.
The Alfa was careful modeled after its full scale counterpart and is available in several different colors and trim levels. For the ultimate in scale realism, Killerbody also has rear view mirrors, windshield wipers, and lighting kits available for the big Alfa. These are all available right now here in the states so hit up This Link over on the official Killerbody website to get complete details.
Thank Goodness It's Friday, why not check out This Hard Hitting mystery link?