Kyosho Comic Racer Mini-Z Subaru WRX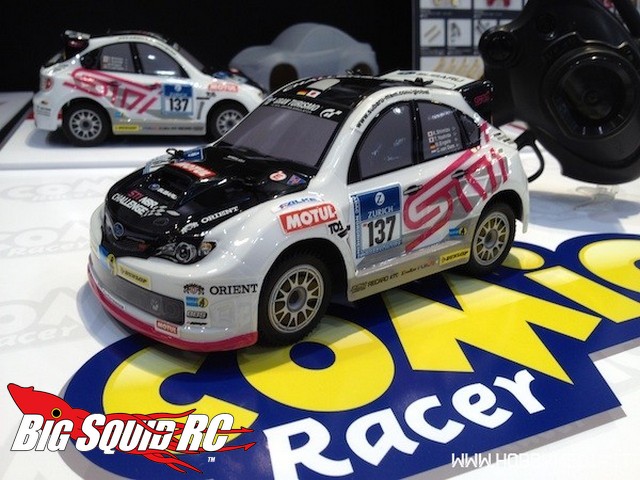 Our friends over at HobbyMedia.it have been busy covering the Shizuoka show this week. One of the coolest new products at the show has to be the Kyosho Comic Racer. The Comic Racer comes with a greatly exaggerated, cartoon like body, making it look much like the Car Town vehicles found on Facebook. The platform under the Comic Racer is the legendary Mini-Z, ensuring that spare parts and hop-ups are already on the market.
The first body to hit the Comic Racer line is a Subaru WRX STI NBR Challenge 2010. There is much more information to come on these in the near future, until then Click Here to check view other cool vehicles from Kyosho America.
Thank Goodness It's Friday, check out This BSRC Mystery Link.
Check out the video below of the Comic Racer in action from the guys at TeamMiniZ.