Kyosho Good Smile Sandmaster Racing Miku 2014 Version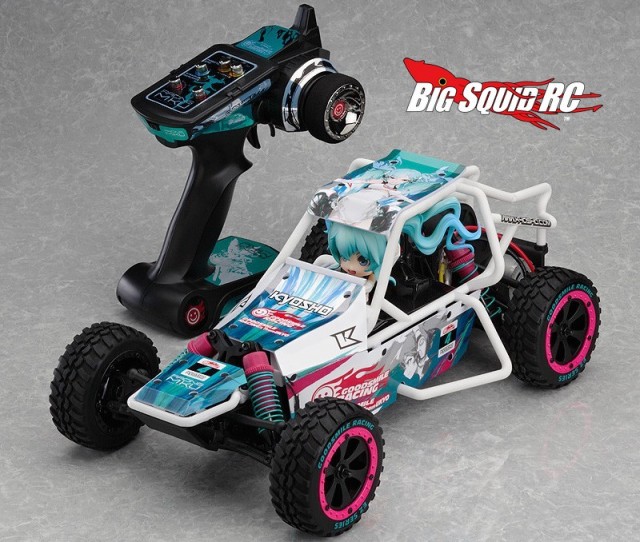 Maybe you are looking for something a little different. Maybe you are simply a Miku fan. Maybe you need a Kyosho Good Smile '14 Sandmaster Miku in your rc garage.
Based on the Kyosho Sandmaster, this collaboration with Good Smile features wild livery and Miku behind the drivers seat. It comes as a Readyset, fully assembled and ready for some hot laps around your cul-de-sac.
* Part of the EZ Series
* 2.4GHz radio system
* Friction shocks
* Removable roof to show roll bars
The Kyosho is expected to hit hobby shops this December.
Fridays are even better with a 3 day weekend ahead, why not indulge in a TGIF Mystery Link?