Kyosho Inferno Neo RTR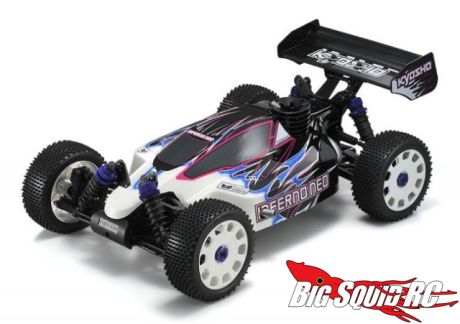 Here's Kyosho's next entry in their popular and championship winning Inferno line. The Inferno NEO is a complete RTR package, all you need is a glow igniter, batteries for the radio gear, and nitro. It comes loaded with a GX21BK big block engine, the same wheels as on the MP9 competition Inferno, a new super air flow body, and tons more. The included radio is the Perfex KT-6 system, which is a 2 channel, 27 MHz radio (why no 2.4GHz?!).
Start bugging your local hobby shop about this towards the end of May.  Hit up Kyosho's web site for more info and pictures.