Kyosho Mini-Z AWD MA-010 SP Limited Chassis Kit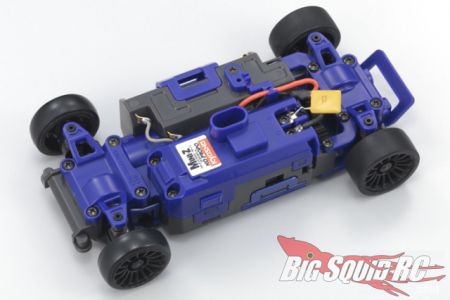 Well, today must be a day that ends in Y because Kyosho has announced another Mini-Z.  Their new MA-010 AWD SP Limited kit is another limited edition (only 2000 will be made before the molds are thrown into a violently erupting volcano and lost forever!) Mini-Z.  This one is in kit form and requires the separate purchase of the receiver/esc unit so you can pick which radio system you want to use, the old 27 MHz or the shiny new 2.4 GHz, the choice is yours.  The MA-010 also includes some optional parts with the kit, including a ball bearing set, aluminum motor mount, and front ball diff set.  In addition to the radio gear, you'll also have to provide a body from the Auto Scale Collection and the usual round-up of batteries.
This new Mini-Z should be on shelves now or very soon.  Check out the Kyosho web site for more info.