Kyosho Mini-Z Moto release weekend!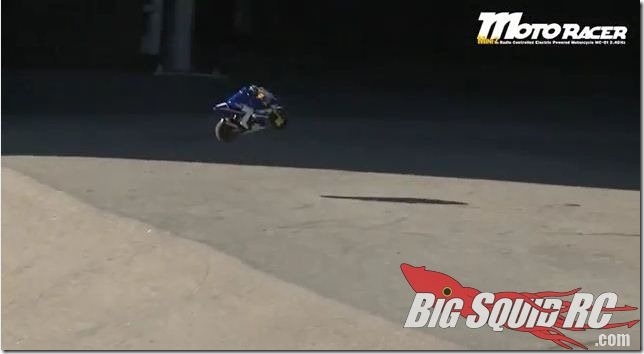 I'd be lying to you if I didn't admit to being psyched about the release of the Kyosho Mini-z Moto. The perfect storm is about to hit this upcoming weekend. We have Mini-z racing scheduled both Saturday AND Sunday in the Chicago land area and are expecting motorcycles in hobby shops the end of this week . The Chicago Mini R/C club is adding to its fleet of Mini-z cars, 4 of these new motorcycles for everyone to try out!
The final ingredient? Big Squid is proud to announce the Mini-z Moto release party at HobbyTown USA in Orland Park, IL this Saturday, May 5th!
Along with Mini-z racing we'll be squeezing in some moto races as well as some Big Squid style competitions.  While I try to figure out how we can do an R/C version of Ghost Rider in the parking lot, I figure the least we can do is have a long jump competition!  The Chicago Mini R/C Club will be at HobbyTown with our motorcycles at Noon.  Mini-z car racing starts at 1:00pm and participants will be invited to race the demo bikes.  Once racing wraps up at 4:30 we'll open the track up for more test drives of the motorcycle.
Where : Hobbytown USA
15551 South 94th Avenue Orland Park, IL 60462
(708) 349-8697
Date: Saturday May 5th
Time: 12:00pm-6:00pm