Kyosho Mini-Z Motorcycle!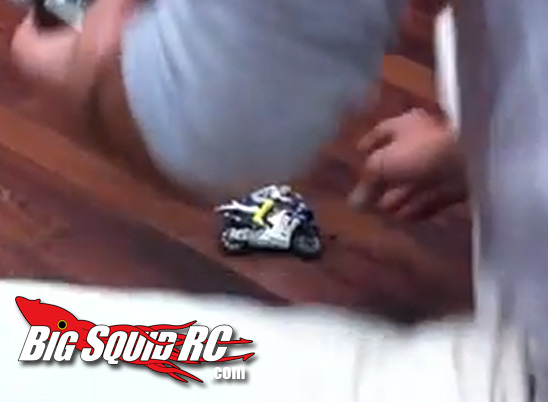 Ok, we are still going to fill this under rumor because there has not been an official announcement yet, BUT word on the street is that Kyosho has a 1/18 scale Mini-Z Motorcycle (moto racer) in the works! A few details: It's about 4 inches long, will come with 2.4ghz radio, Lipo battery, top speed about 12mph, and ships around March/April. There are one or two other details we have heard, but I think since this isn't an official announcement, and our info has been on the DL, we will hold off a little bit.
Watching the video, you can see there is some seriously awesome gyroscope technology going on here because it stays up-right at an extremely low speed, and it also looks pretty agile in the turns.
After the break is a video of what may be a prototype version of it in action.


In action it does look really cool. For sure we will be installing a Mini-Z track to race these in the office!
Hopefully the Kyosho Website will have some more information soon.