Kyosho MINI-Z MR-03S Lamborghini Murc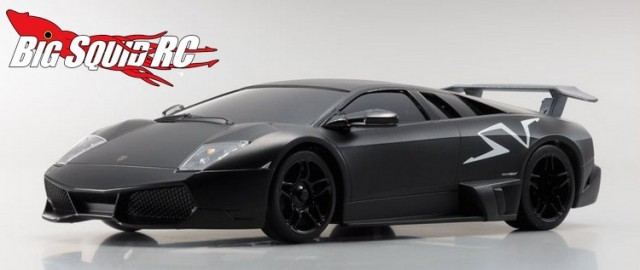 Here at BigSquidRC, Cubby is our resident Ferrari fan, while Brian is the big Lamborghini guy. Those two are always talking about which is the better uber car, and both can make some valid points.
Brian isn't the only one, there are a whole lot of Lamborghini fans out there. For you Lambo fans Kyosho has a new MINI-Z MR-03S Lamborghini Murc that should interest you. The Lambo comes murdered out for that tough look and is a Readyset, Kyosho's name for ready to run. Some of its features and specifications include-
* KT-19 Transmitter w/ steering trim, steering D/R, and light flashing speed
* Compatible with most MR-03 option parts
* Plastic body shell is pre-painted
* Tread width conversion parts included
* Comes with extra pinion gears
* Requires 8 AAA batteries
The part number for the Kyosho Mini-Z Lambo is #32208MB-B and it has a street price of $199. Check out This Link for more information.
Click Here for more Kyosho news on BigSquidRC.