Kyosho NeXXt Type 1 2wd 10th Scale Buggy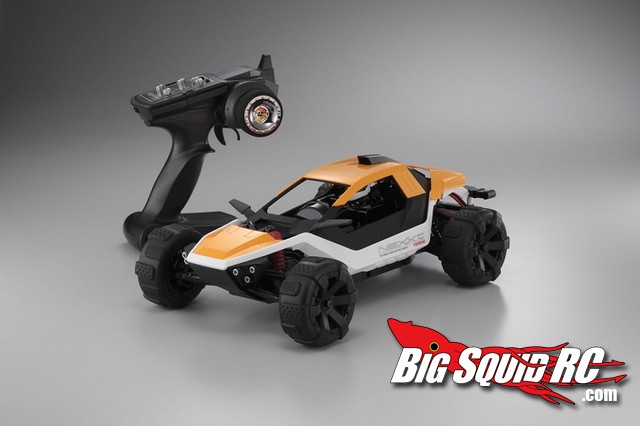 Already burnt out on the whole short course scene? Searching for something different that looks like it came straight out of a sci-fi movie? If so, the new Kyosho NeXXt Type 1 should be right down your alley. The NeXXt Type 1 is a futuristic looking 10th scale electric powered 2wd buggy.
The Kyosho NeXXt was designed to be versatile yet affordable. From the looks of it, the NeXXt would drive just fine on-road, off-road, or even on the surface of the moon, yet it sports a street price of under $150. Speaking of which, the NeXXt is available RTR, or as a kit for all you guys that still like to put your own cars together. Projected release date here in the states is this October, you better get on the list now if you want one off the first batch.
Some of its key features are-
* Big Bore Friction Shocks
* Tub Chassis
* Easy Access Battery
* Heavy Duty Gear Diff
* Bead Lock Wheels
* 22 Turn Brushed Motor
* Tube Roll Cage Frame set
Hit THIS link for even more information and pictures over on the official Kyosho website.
Looking for more Kyosho news right here on BigSquidRC? HERE is the link you want.