Kyosho Nitro and Electric 1:7 Scorpion B-XXL Buggies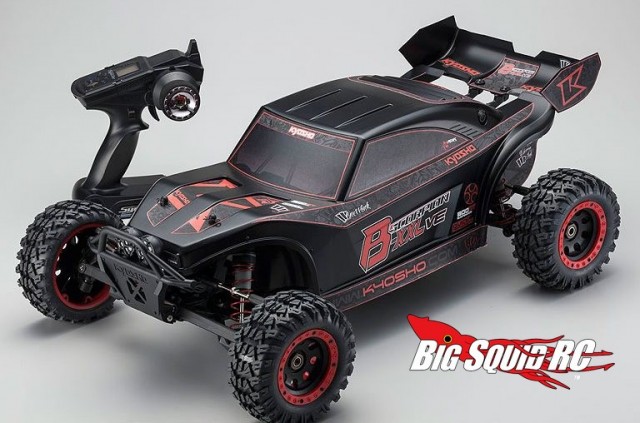 Kyosho has a pair of unique looking bash-mobiles on display at the Nurnberg Toy Fair. Their new 2wd Scorpion B-XXL buggies are 1:7 scale and look ready to tackle some serious off-roading. The nitro version uses a high performance engine and a 200ml fuel tank for up to 15 minute run times, while the electric version uses an Orion brushless system for power. The part number for the nitro is #31875 while the electric version is #30974.
Thank Goodness It's Friday, check out a BSRC Mystery Link!