Latest Projects
July 9th, 2006 – Brian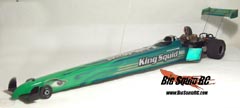 Building the King Squid RC Dragster. What's under the hood, what it cost, and what you need to get started in RC Drag Racing!
–
---
August 21st, 2004 – Neil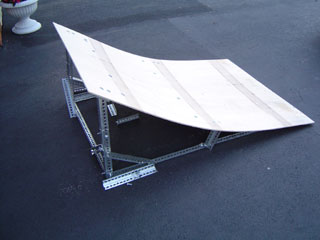 Portable Adjustable Ramp
Our first big project is a portable ramp with adjustable height and curve. A great weekend basher project! Send us a picture of yours!
–
---
FAN Submissions
May 14th, 2006 – Fan – HAMILTON SAVAGE X


Portable do-it-yourself vehicle stand.
(If for some reason you don't want to buy and eXtreme Standz).