Laying Rubber – CONVERTING A TRAXXAS BANDIT TO AN LCG SLASH CHASSIS DRAG CAR – MID SECTION
Hey folks, back with another update on converting my Traxxas Bandit VXL to a no prep drag car. You can click here to see previous entries in the series to catch-up.
Today, we are finally putting power to it!
Most of what I'm discussing today is pretty easy to follow, so unlike the last few articles there won't be a ton of pics.
I added a set of Traxxas LCG Nerf Bars #5833A to the chassis. You don't need to add them per se, but I wanted additional body protection should I hit something to more limit the crumple.
Time to add a battery holder. The part is #5827. It's a direct bolt-on.
You can then transfer over the ESC and RX to where you'd like to put them on chassis and get everything hooked up. (Sorry I forgot to put the RX on in this pic).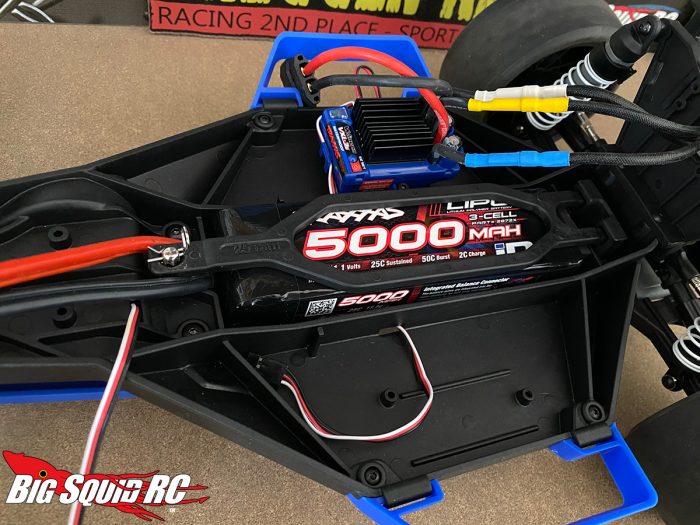 You now have a race car that's ready to rock. Well, minus one important detail….body mounts!
What to use for body mounts really is going to vary based on what kind of body you want to use. I originally had some Traxxas #1914R Slash body posts but I found that they were a bit limiting on how low you can make them. I went with #3619 posts that are designed for the Traxxas Stampede and flipped them upside down for maximum adjustability, and they work awesome.
Now that the car was fully converted from short wheel base buggy to long wheel base SCT drag car, I had to make some hits.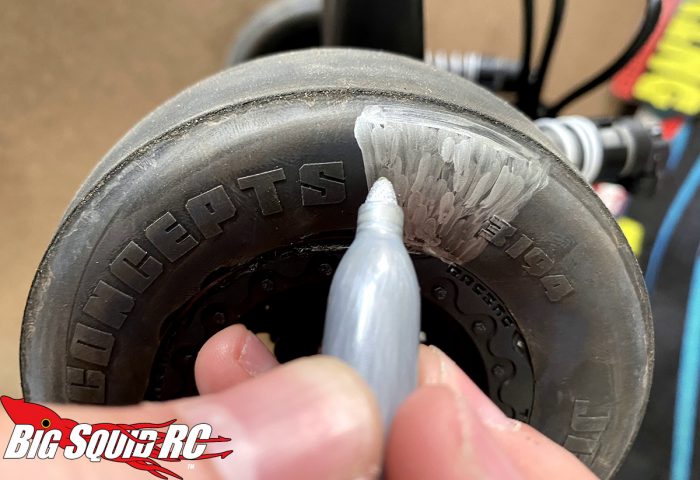 Oh, before that I had to make one more alteration- adding some marker to my slicks for extra scale look. And just like on a full size drag car, the sidewall marks show you how the tires are rotating! Pretty cool.
Couldn't wait for the body so here was one of many test hits I made.
Oh yeah, that's the stuff! We are getting there, but there is one final thing to do before getting a body figured out and attempting to set a real chassis baseline. The suspension, which rides quite high, needs to be lowered substantially and given a tune with new oil. In the next project update, I'll show you how to do this on the cheap without buying new shocks. I'll also pick a body!
Thanks for baring with me here- soon this car will be out racing and these posts will have a wee bit more action!