Laying Rubber – Rotten Apple Nova
Hey guys, been a minute since I've done a no prep update for the Traxxas Bandit/Slash conversion, but I finally do have one!
I just received my freshly painted lid from Sutton Motorsports. As usual, Travis did a great job! This is a JConcepts Chevy Nova II (the one piece version) painted up in black and green, similar to my Rotten Apple monster trucks.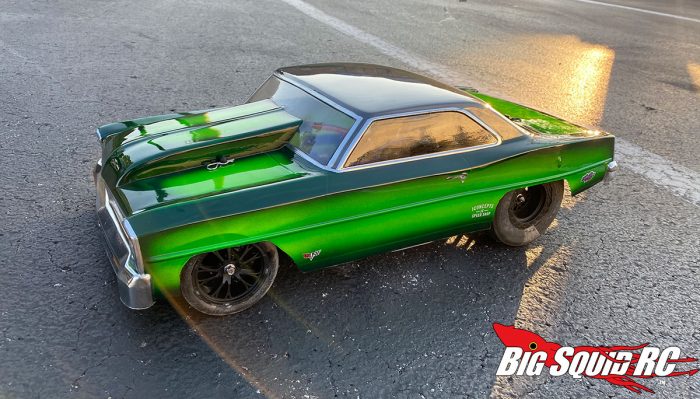 There is still a good deal that I have to do, like create the Rotten Apple door graphics, paint the rear wing and do a final body trim, but I wanted to mount it up quick with us having a rare nice weather day to show ya'll.
You can see the Nova body fits the Bandit arm width perfectly. The tires fit close to the wheel wells but there is plenty of room for expansion (I'll use duct tape in the wheel wells to prevent rub from going through the paint, look for that soon!) and it just nails the look.
That's the big thing to look out for in a drag car body. Different bodies fit differently depending on the rear end track width. Narrower a-arms from 2wd buggies don't have as much width as your standard SCT arms, so keep that in mind when going for body choice!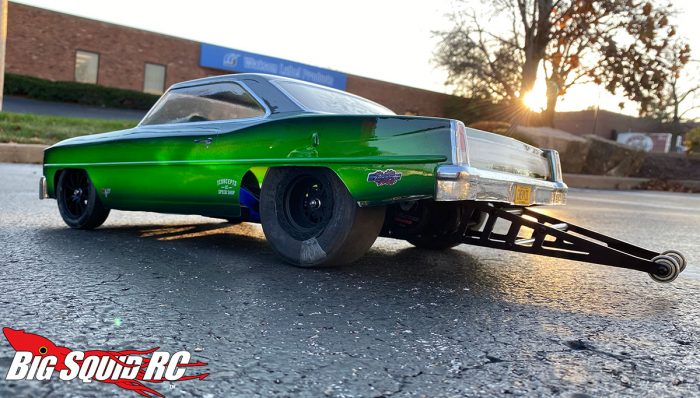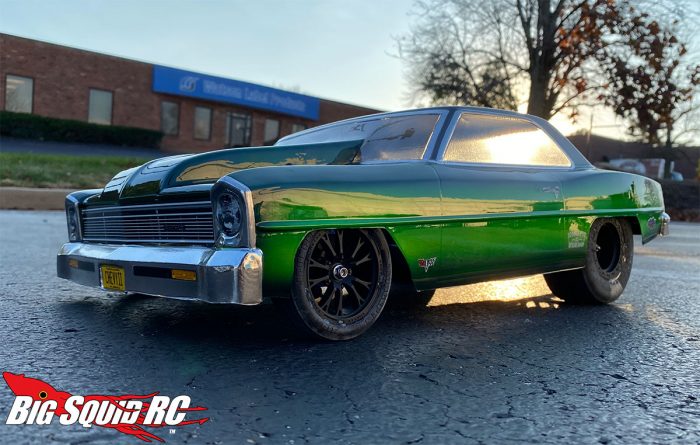 I'm really happy with how the car has turned out thus far. With the onset of midwest winter, it looks like it will be next spring before I can get this thing out and cash race with it, but there is still some good bench racing to be had as I finalize the set-up!
I can't wait to get into some post-race reports next year!