Laying Rubber – Run Bandit Run
Last week I announced I was taking my first steps in to the world of no prep r/c drag racing with a bone stock Traxxas Bandit VXL and would be using this new "Laying Rubber" column to document the process. No more talk- now it's time to start!
As you can see from the pics here, the Bandit VXL is very much stock. Like, literally out of the box. It's a sharp looking buggy.
Here's a topless shot.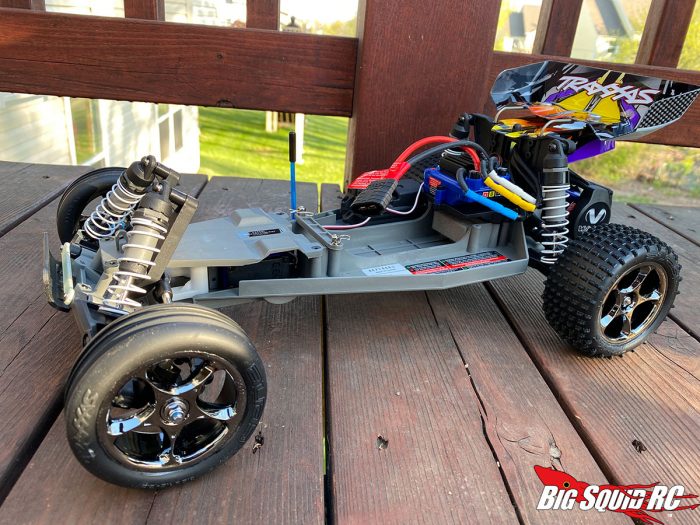 To keep everything in the family I also got some Traxxas batteries, two 3S 5000 mah packs and a single 2S 5000 mah pack. The 2S pack is what I plan to use in this car, as most clubs require 2S power for racing. The 3S packs are for a Slash 4×4 top speed project, but that's to come after this one is done!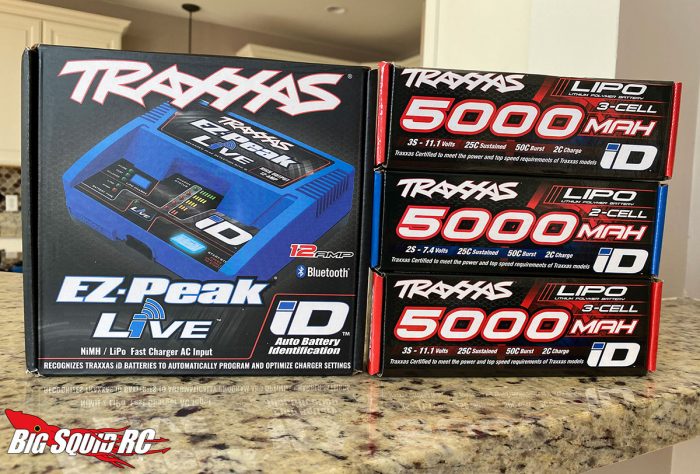 I have been using an old Onyx charger that's about to shoot craps, so I also procured a Traxxas EZ-Peak Live battery charger. Only a couple charges in, I have to say it's quite nice! Very easy to use.
While I know the point of this is to convert the vehicle into a longer wheelbase drag car, it would be hard to accurately document the process if I didn't start at the very beginning. In completely RTR trim, I took 'er to a friend's house that has a very long, smooth and straight street to make some baseline test hits.
Here's a couple slow-mo clips of said test hits. Please know that while this rig includes traction control, I have it turned off because come on, you can't use it in drag racing! FYI, it's easy to turn off as you just spin the multi-function knob.
As you can see, I have a long ways to go. The Bandit is fast, but with a high ride height, short wheelbase and ample power on tap, it's almost impossible to keep the front end down on high bite cement.
That takes us to the next part of this journey- a wheelie bar and drag slicks. That's to come next week!
This week's no prep car spotlight comes from Christian P. It's a Traxxas Slash with a DRC chassis. It has a Trinity 3.5t Holeshot Drag Motor and power is applied by a Castle Creations 1/8th Mamba X ESC. Very nice!
If you want me to feature your drag car here shoot an e-mail with a pic and description to doug@bigsquidrc.com.