Laying Rubber – SCT Drag Racing Body Guide
If you wanted anymore proof that no prep SCT drag racing is one of the hottest segments of the hobby, look no further than the constant stream of kickass body releases from aftermarket companies.
Take last week for example- the legendary Buick Grand National made a huge splash by way of JConcepts. Whether it's from Pro-Line, JConcepts or a small batch builder, the roster of available drag car bodies is growing seemingly by the week.
However, not all SCT bodies are made for all SCT no prep cars. As I have been searching for a body for my Traxxas Bandit SCT conversion car, I found this out. Some bodies are wide for a full-on short course set-up, others are narrowed for those running buggy-based setups, some tapered. Some even have slightly different wheelbases ranging from 13.2″ to 12.75″ (yeah that's minimal, but perfectionists who want a super scale rig will want to be dead nuts!).
I figured I'd put together a handy reference guide for folks in the building or planning stages of a no prep ride so you can see the measurements of various bodies and see if they align with your load-out.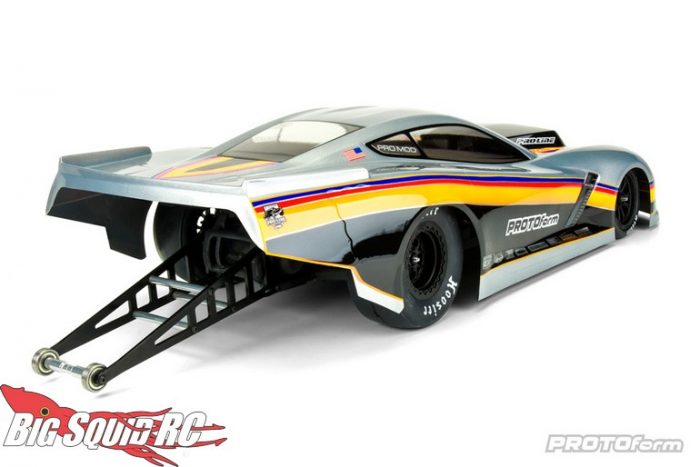 Pro-Line Chevrolet Corvette C7 Pro-Mod
Wheelbase: 13.2″
Width Front: 11.125″
Width Rear: 11.25″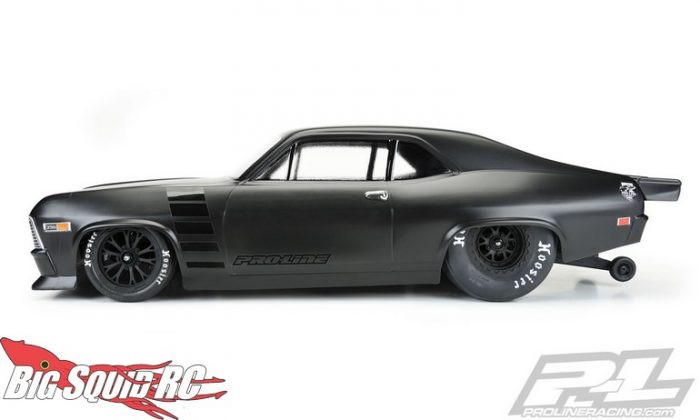 Pro-Line 1969 Chevrolet Nova
Wheelbase: 13.2″
Width Front: 11.1″
Width Rear: 11.5″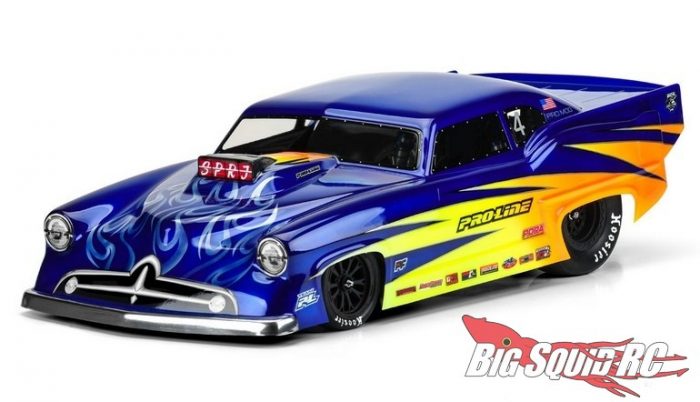 Pro-Line Super J Pro Mod
Wheelbase: 13″
Width Front: 11″
Width Rear: 11.125″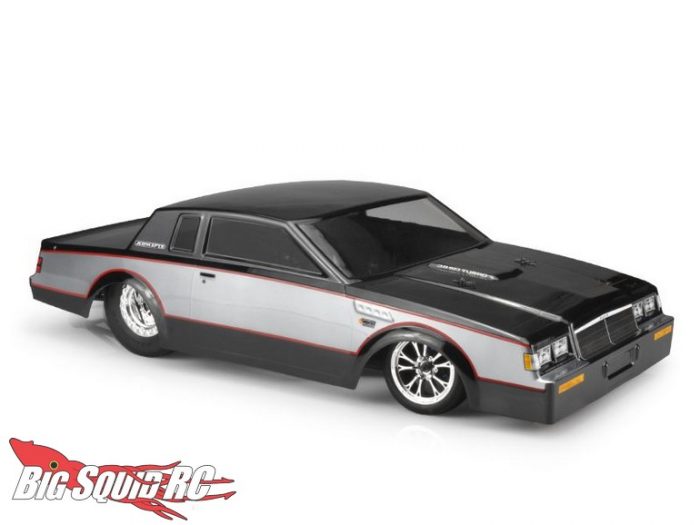 JConcepts 1987 Buick Grand National
Wheelbase: 13″
Width Front: 12″
Width Rear: 12″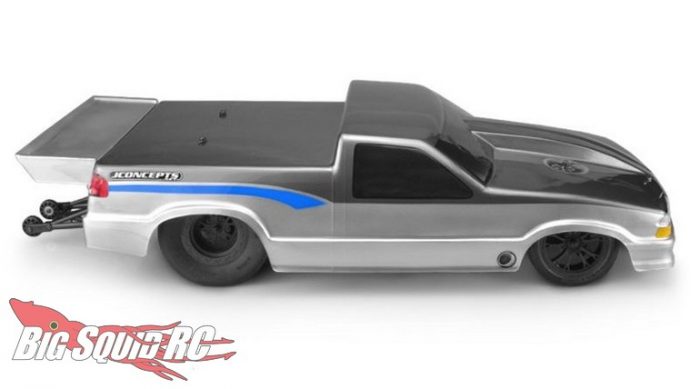 JConcepts 2002 Chevy S10 Drag Truck
Wheelbase: 13″
Width Front: 11.75″
Width Rear: 12″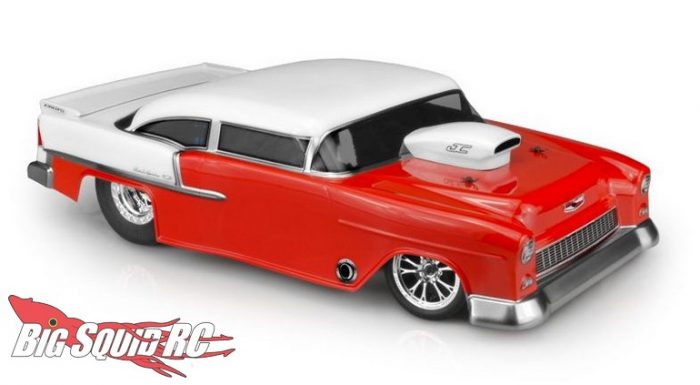 JConcepts 1955 Chevy Bel Air
Wheelbase: 13″
Width Front: 11.25″
Width Rear: 12″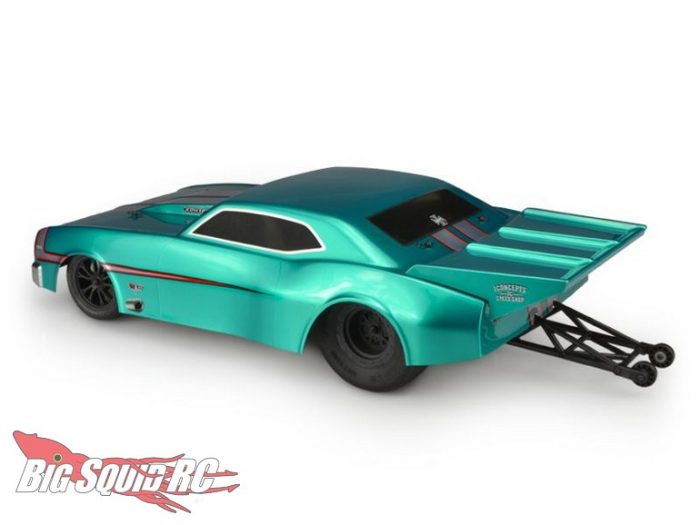 JConcepts 1967 Chevy Camaro
Wheelbase: 13″
Width Front: 10.5″
Width Rear: 11.5″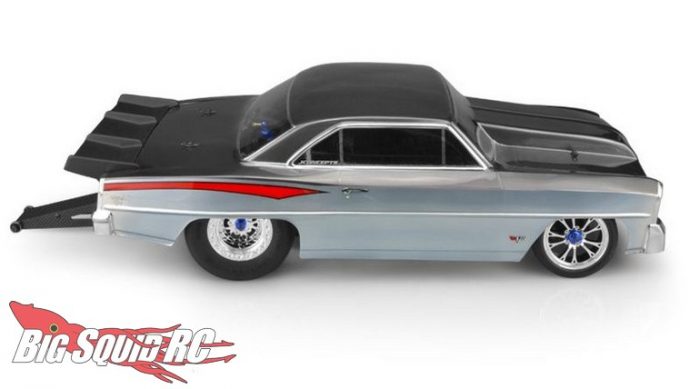 JConcepts 1966 Chevy II Nova V2 (one piece)
Wheelbase: 12.75″
Width Front: 10.75″
Width Rear: 10.75″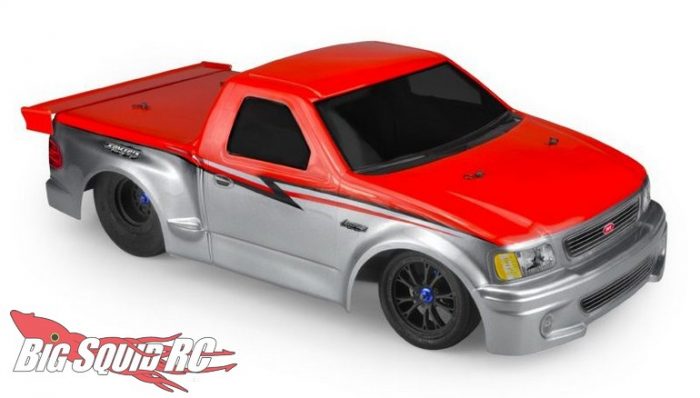 JConcepts 1999 Ford 150 Lightning
Wheelbase: 13″
Width Front: 11″
Width Rear: 11″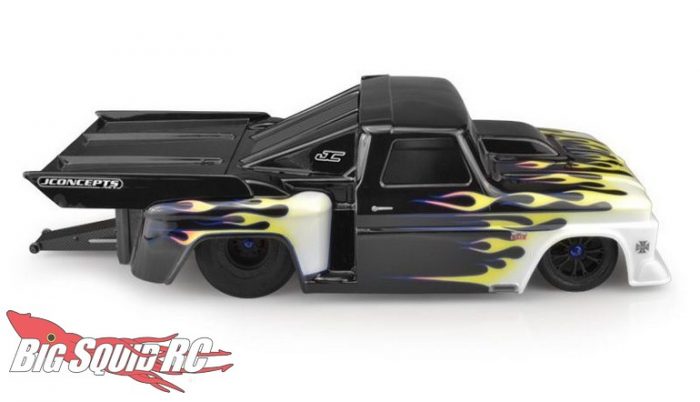 JConcepts 1966 Chevy C10
Wheelbase: 13″
Width Front: 11.75″
Width Rear: 12″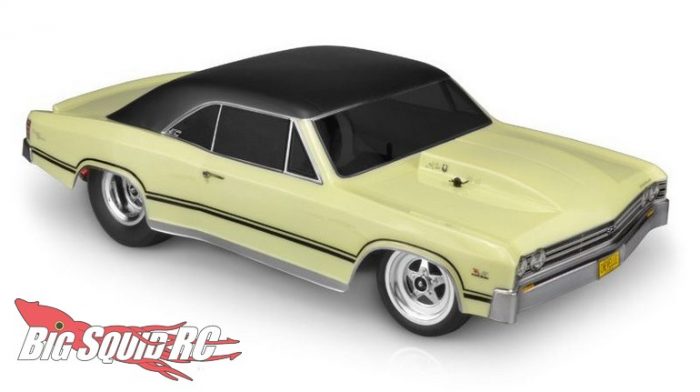 JConcepts 1967 Chevelle
Wheelbase: 13″
Width Front: 10.75″
Width Rear: 11″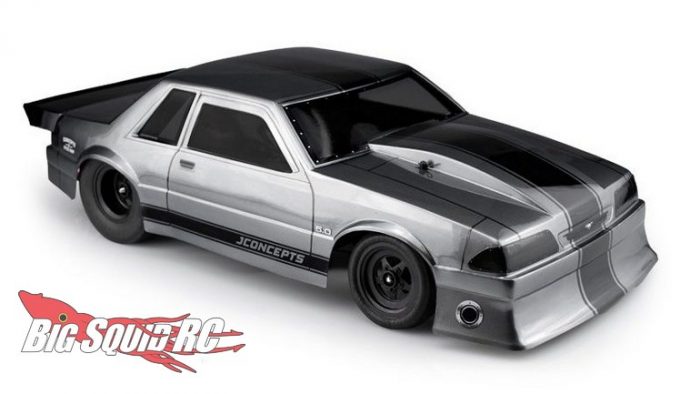 JConcepts 1991 Ford Mustang Fox Body
Wheelbase: 12.75″
Width Front: 10.75″
Width Rear: 10.75″
Hope this guide helps you out! If you have any questions/comments, or would like to show off your no prep car please email me at doug@bigsquidrc.com