LEGO Technic #41999 RC 4×4 Crawler Unboxing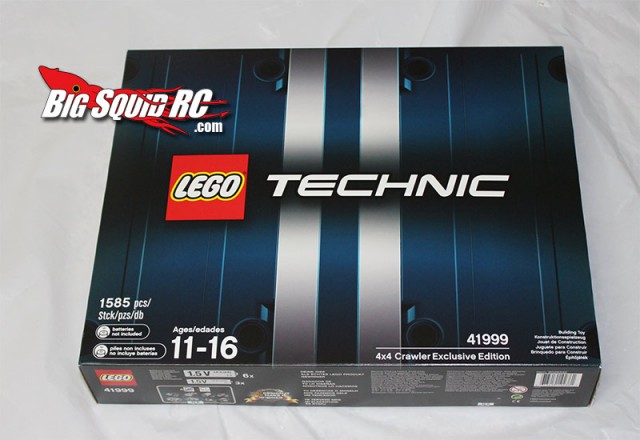 We recently posted an article about the new LEGO Technic 4×4 Crawler. It was part of a contest where people sent in their designs, and they would make a limited edition amount of whatever won. Well the 4×4 Crawler won, and we had to get our hands on it. It showed up in the mail, and we thought we'd do a little unboxing. We have number 825 out of 20000, and it's on a little license plate. For those looking for info, it's LEGO Kit # 41999.
Cubby always complains about how long his kit builds take, wait till he finds out this kit has over 1500 pieces!
The autographs inside the box cover were a cool surprise!
Enjoy the unboxing photos.
Hello Pro-Line? Yea, do you guys have a LEGO to 17mm Hex Adapter? We need some different tires.