LEGO Technic 4×4 Crawler Exclusive Edition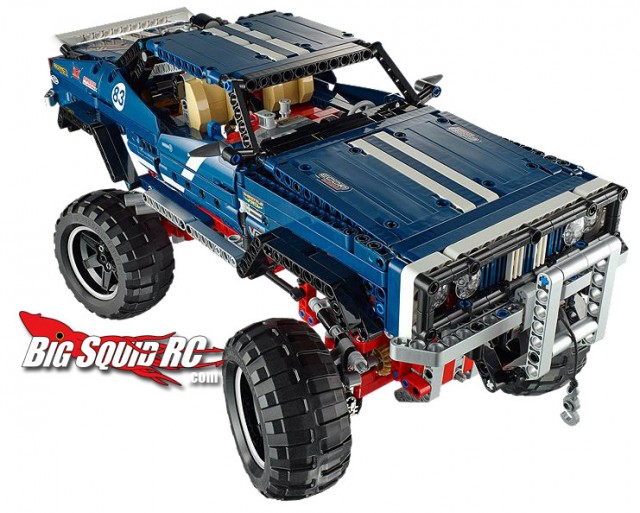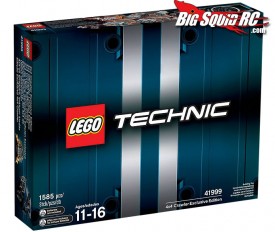 So LEGO / Technic had a contest recently called the Co-Creation Challenge. They took over 1000 submissions from all over the world, and the winner would get a tour of the LEGO factory and they would build a limited edition of 20,000 units.
The winner? A 4×4 Crawler that actually works! Who would of thought that a 4×4 RC LEGO Crawler would ever be a kit you can buy? It even has a LED Lights and a working winch!
Here are the details:
• Vehicle is remote controlled for extra fun
• Features an amazingly rugged set of 4×4 wheels with cool bodywork and individual styling
• Includes an LED front light so the Crawler can find its way
• Features a motorized winch to haul other vehicles and help the Crawler winch itself out of trouble
• Collect one of only 20,000 models, each with its own unique license plate number
• A technical build that will really test your building skills
• Cool chrome extras like the fender and winch give this vehicle a real edge!
• Take on tough terrain with the massive wheels and sprung suspension
• Includes 1 LEGO® Power Functions M-motor and 1 LED light cable
• 4×4 Crawler measures over 7" (20cm) high, 16" (43cm) long and 7" (20cm) wide
You can see the submitted video below!
Click 'Read More' to see the video of his factory tour as well as proto-types of the vehicle being produced.


How awesome is that? Congratulations to the winner.
We have posted other LEGO stories before on Big Squid RC, you can see them at THIS LINK. Should we do them more often?