Let Creativity Flow with the DJI Inspire 1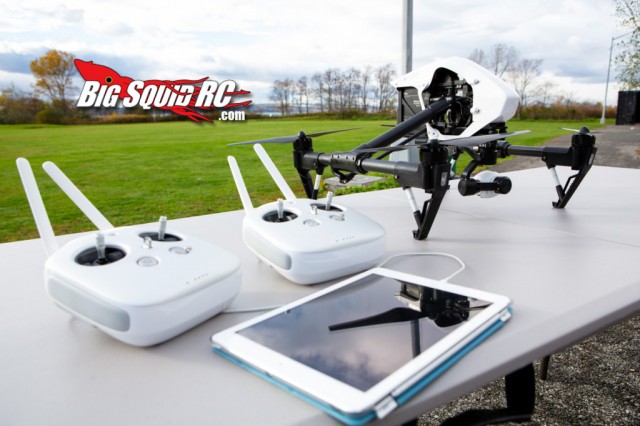 Revealed this evening with the minds behind Mythbusters, DJI  Innovations has announced the next step in Aerial Photography: the Inspire 1. Featuring a full 4K camera, moving arms for unobstructed shots, and a full 3D Gimbal, this multirotor has many photography and videography uses. It was cool to see Jamie and Adam talk about drones and aerial photography, and I cannot wait to see the camera in action! See the reveal conference stream, a features video, and some images after the jump!
The Inspire 1 features the following:
 Professional DJI flight control system
3-axis gimbal stabilized
4K camera
HD wireless video transmission
Full remote camera control capability
App controlled manual camera settings
GPS-free indoor stabilization
There are two models of the Inspire 1 available: one with a single remote for $2899, and one with a second remote dedicated to camera control for $3399. The Inspire 1 is available for preorder now on DJI's website as well as more details can be found by clicking Right Here. The quad is expected to ship around the beginning of December. See the full press conference below!
Need more DJI? See all BigSquidRC has to offer by Clicking Here!