Licensed Icon Vehicle Dynamics Shock Sets From Axial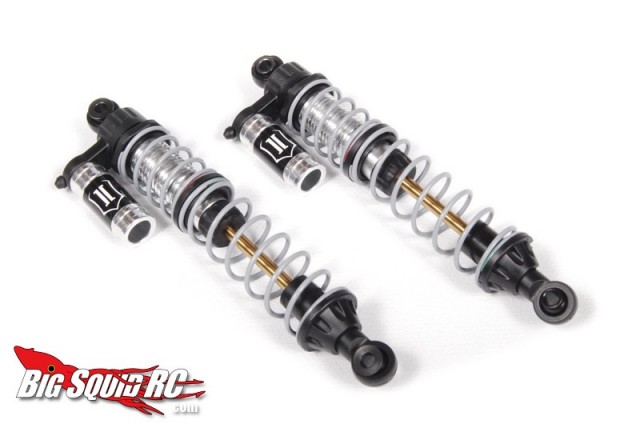 Axial announced a really cool addition to their product line-up today, licensed Icon Vehicle Dynamics 61-90mm aluminum shock sets. Not only are these off-the-chart cool, but they will also add to the performance of your SCX10.
Some of the features of the new Axial Icon shocks include- titanium nitride coated shafts, polyoxymethylene pistons, CNC machined bodies and reservoirs, and dual rate springs. The shocks (part #AX30103) come in pairs with a street price of around $40 and an expected release date of early April.
You can also get the shock parts separately. Part #AX30130 are just the Icon aluminum shock bodies and have a street price of $14 a pair. Part #AX30131 are the Icon aluminum shock reservoirs with a street price of $9 a pair. You can also buy the 7mm shock pistons separately, they have a part number of #AX30132 and a street price of $11.
For more information on all the cool products from Axial hit up their Official Website and for more Axial news right here on BigSquidRC THIS is the link you want.