Lions Wide Receiver Nate Burleson is Into RC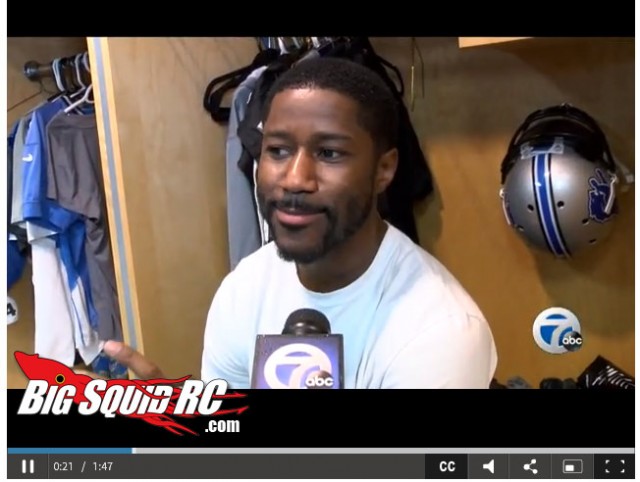 Interesting story recently about Nate Burleson of the Detroit Lions teaming up with on-road racer Dave Johnson. Apparently Nate is big into the RC world, but like most of us, is a long ways away from 'Pro-Level' racing, so he's a team sponsor for Dave.
Sadly, ABC News won't let you cleanly embed video, so click here for the link to the video.
Need to see more RC On TV finds? Click the link.
Thanks to Ken for the tip on this one.