Losi 1/14 Scale Mini 8IGHT RTR!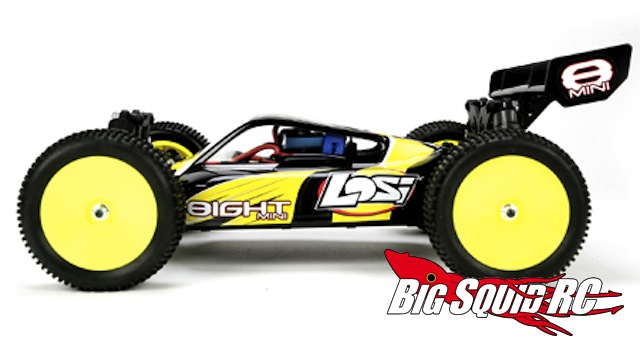 Whoa! Losi is on fire lately! First a 1/5 scale 4WD truck, now a 1/14 scale 8IGHT RTR Buggy! 4500kv brushless motor, LiPo ready ESC, shaft driven 4WD, 2.4GHz radio, metal diffs, aluminum-threaded shocks, aluminum shock towers, 12mm hex mini kingpin tires, and two cool colors! Currently, the price shows just $250 but I don't have much on when you can own one.
Make sure you head over to Losi for more info!