Losi 1/24 Micro Truggy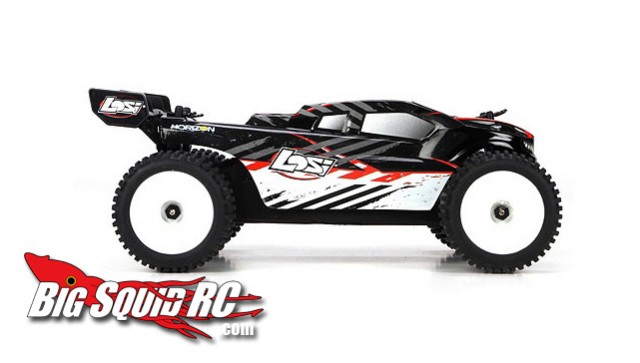 Looks like Losi just announced the new 1/24 Micro Truggy. Comes RTR with oil filled shocks, 2-1 esc/receiver, molded composite chassis, it's 4WD, threaded axles with no e-clips, and a AM radio.
I guess to try and keep the price down they went back to a AM radio, because they just announced their Micro SCT was coming with a 2.4 and brushless about a week before that Greg was all excited about.
Visit the Micro Truggy page for more details.