Losi 1/8 810 RTR Buggy!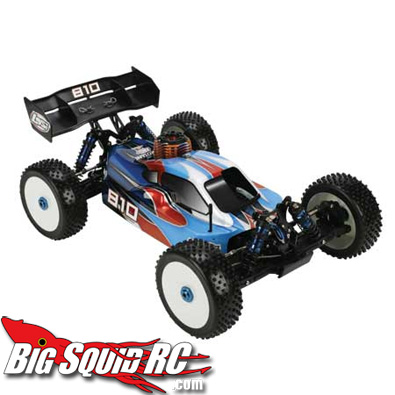 News from Losi is that they have a new buggy! The Losi 810 1/8th scale buggy.
Some highlights:
Lightweight black aluminum chassis, 4mm tie rods with captured ends, twin disc brakes, digital steering servo, sway bars, and a Spektrum 2.4 ghz radio, 3.40cc nitro engine
Check out the Losi web site for more info.
Losi Mini 810 Gallery