Losi 5IVE-T 4WD 1/5th Scale Short Course Truck!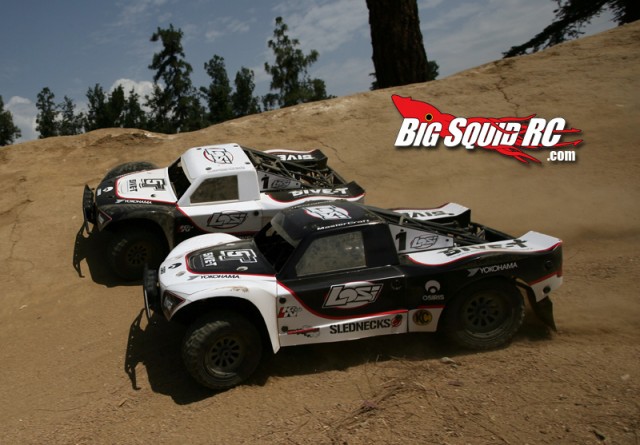 Wow! File this under 'we didn't see this coming!!' Losi has just announced the Losi 5IVE-T!! It's a 1/5th scale 4WD off-road racing truck. Comes with 1/4 scale servo's, Spektrum radio equipment, and has a drivetrain based on the 8IGHT platform! It has a 2-stroke 26CC gas engine, 5mm CNC chassis, large-bore shocks with 7mm shafts, 800cc fuel tank, huge looking bumpers and will also come with a 3000mah battery and charger! I have to say, I'm surprised and impressed. The world has been begging (another popular company and their 5th scale to go 4wd for years) and here Losi enters the game with one!
Update: Added a few hi-res pics, and wanted to mention it comes with pre-installed telemetry sensors for engine temperature, speed, and battery voltage. Also, it looks like your choices are white with black, or black with white, as seen in the pics.
VIDEOS and more pictures after the break… keep reading!

Official Losi Video

Un-Official Losi Video's?

Thanks to phive0 and Wrench for the hitting the mailbox first this morning with info!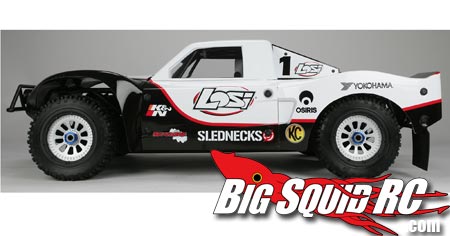 Make sure you check out Losi's website for more info!