Losi 5IVE-T Giveaway!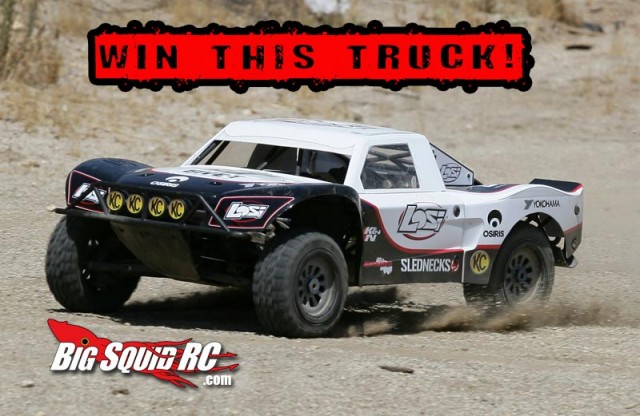 That's right, we pulled it off! We jumped through all the hoops, we cut all the red tape, and we are giving away the March Bash-ness Champion!
A brand new 1/5th scale Losi 5IVE-T!
We have given away thousands of dollars in prizes before, but never such a large prize to one winner, and that winner could be you!
The deadline for entries is April 29th, 2014 at 11:59pm CST. A winner will be announced sometime on April 30th. A random winner will be chosen from all valid entries received by our giveaway software.
You know the drill, enter below to win! GOOD LUCK! And remember, you can score more entries every day you visit!
A big special thanks to Horizon Hobby and Losi for making this all possible, and congrats on the win!
Please help us make this our biggest contest yet and spread the word! Share the links, post to social media, tell your friends, tell your family, click all those buttons below, maybe sign up your pets!