Losi 8ight-T 2.0 RTR Announced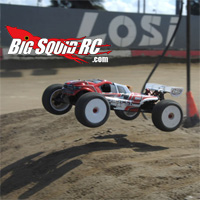 So Losi finally stopped with the teasing and unveiled the new Losi 8ight-T 2.0 RTR Nitro Truggy. Off the bat, I have to say 2 things really stick out.
The crazy low profile body.. the thing looks like it was squished. Probably a real nice low CG! And the fact that it ships with a Spektrum DX3S 3-Channel 2.4ghz radio. I have to admit that's a nice touch for anyone that hasn't upgraded yet, and is looking for a truggy.. sort of 2 birds with one stone here.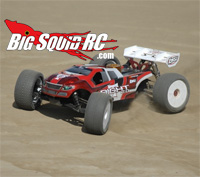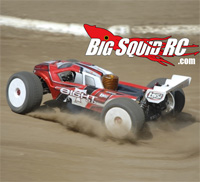 Call me when there is a brushless conversion for it. 🙂