Losi Closed Cell Foam Tire Inserts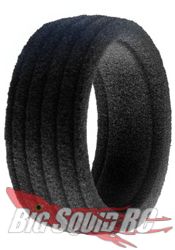 Losi is jumping on the closed cell bandwagon.  They've recently announced a new closed cell foam tire insert for 1/8 scale buggies.  These new tire inserts, as is common with closed cell foam, are very durable and won't break down quickly.  You can also reuse them multiple times, saving you money in the long run.
These new inserts should be hitting your hobby shop's shelves in a couple weeks and will retail somewhere around $17.  Check out Losi's site for a little more info.