Losi Engine Accessory Set and Spool diff insert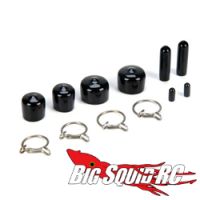 Losi has a couple new products out for you nitro lovers. If you have a vehicle with a .21 – .28 engine there's a new accessory set to help keep your engine sealed up. The engine accessory kit includes a few vinyl caps to put over the carb and needle valves when you are putting your car in storage to help keep the crud out. There's also some small spring clamps to hold the air filter in place instead of using zip ties, which Losi claims will make it quicker and easier to remove. Price should be somewhere around $7.99.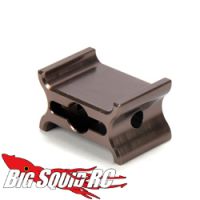 Another new part from Losi is the spool diff insert, it can be used in any Losi 1/8 scale vehicle, but it is intended to be used with the L8 Model and others that have been converted for dirt oval racing. The insert replaces the spider gears in the center diff, locking it, and that causes full power to be sent to the front and rear wheels all the time. You should be able to pick this up for around $12.99.
For more info about both of these products hit up Losi's web site.