Losi Mini Slider Sprint RTR and BnD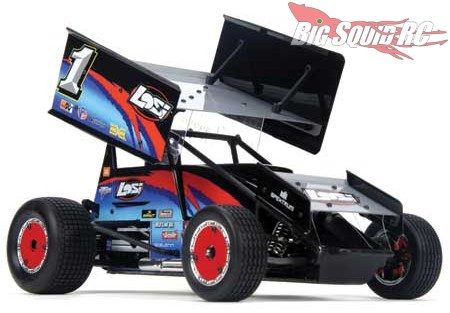 Losi has a new mini for the dirt oval fans out there.  At first glance the new Mini Sprint may look a lot like the old Mini Slider, but the similarities are only cosmetic, and even then only at a distance.  The Mini Sprint features an all new chassis with a bottom load battery tray, mid-motor layout, and Fiber Reinforced Plastic material.  To add to the realistic look the right rear tire is larger than the left.  Other features include a 2.4 GHz Spektrum radio system, a LiPo/NiMH ready ESC, full ball bearings, and turnbuckle tie-rods.  The Mini Sprint will also be available in the Bind-N-Drive configuration.
MSRP for the RTR is going to be $279.99, BnD is $249.99, and it should be hitting shelves at the end of July.  Check out Losi's web site for more info.