Losing grip – a Doug or a Bonkers?
Some columns ago, I wrote about colors. Allow me to quote myself: "Buying and painting a body is a fair investment of money, so you want it to look good, right? Therefore, chose your colors wisely." What wisdom! Either read some color theory, read my column, or check out some super heroes and steal their colors for your car. Easy. With colors chosen, the actual design needs some deliberation too. Where to put what color? I hope to find myself in possession of both airbrush colors and a new body within the next few weeks (but with Covid-19 making its rounds, anything can happen), so this is what I am thinking about right now. Designs. Liverys.
To me, there are a couple of different routes to chose from. I could do a Doug, a Jeremy, a Martin, a plain or a bonkers. Not unlike chosing a pizza: "I'd like a Jeremy, not plain, but with some Doug and extra bonkers on top. No Martin, please, have had that one before."
Doug is the man behind Monster Truck Madness, and doing a Doug would be to recreate an existing 1:1 car. While I don't know Doug personally, he seems to have a thing with monster trucks, most especially RC trucks that look like their real life counterparts. Hence I think of this as Doing a Doug.
This will not be my path, for a couple of reasons:
1)    the Falken Tires livery is ugly and has been done about a thousand times already (this is true, HPI once had a Falken Tires RTR). Who chose that particular color combination? Blue and teal; two cold colors of equal value, and nothing else. Boring. According to Falken themselves "The teal front end leads into a bold, blue rear, with Falken's signature scallops on the doors and roof of the car." It's a "sleek, sexy design […] that is recognized internationally." While easily recognizable, I don't agree with the rest of it. Not bold, not sexy, not sleek. Another splash of color is needed, something to make it interesting. A dash of yellow, perhaps? Could I do it better myself? Well, probably not, but it's the layman's privilege to give ignorant criticism on the work of the pros.

2)    Red Bull has some really cool liverys, but Vivian Grobler has already made the best Red Bull ever to be made. There just doesn't seem to be anything else to add.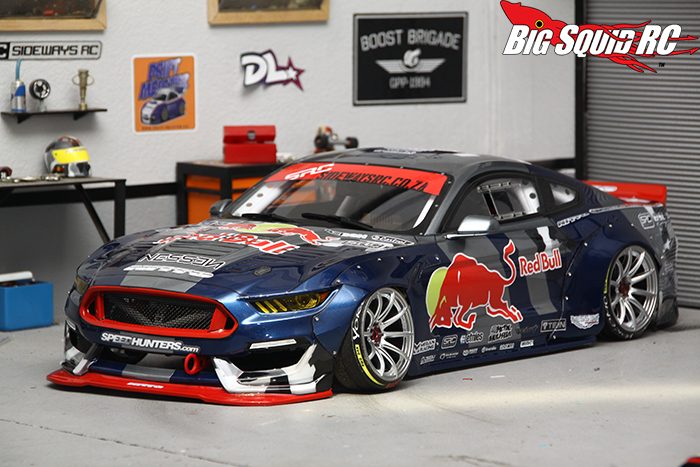 3)    Monster Energy has a pretty mean design, but there's plenty of them around and I can't find a Lamborghini Murcielago body.
4)    A lot of people are doing Dougs already, way better than I ever could, so I'd better try something else.
The Jeremy Route – the Everybody's Scalin' dude – is in my mind a very pragmatic color scheme. Nice and simple, scale looking, two or three colors, rattle can. Easy and effective. Think two colors, nicely matched. Like his Dodge, or the Traxxas Trx-4 Ford Bronco: black and sunburst. Clean, simple, good looking. Like Jeremy, when he's had a shower (I imagine).  This I will not do either, since Jeremy is subscribing on this route already. It won't do to have to 'Squidders doing the same thing.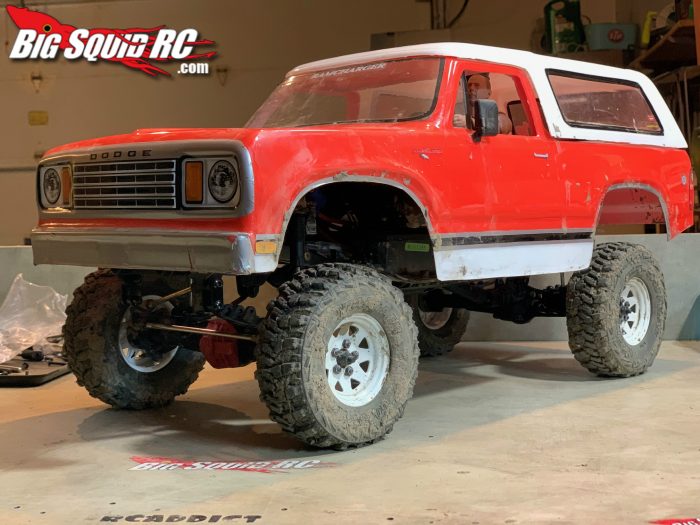 The Martin route, well that would familiar territory to me. A triadic or a complementary color scheme, some nice graphics, but nothing over the top. Been there, done that, will do it again, but not now.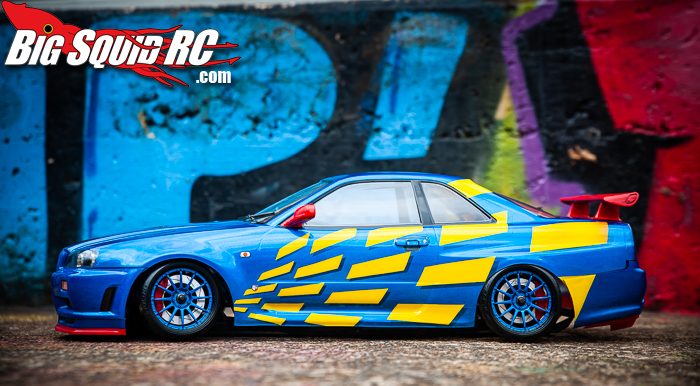 The plain route is just that: plain. Like the Kyosho Ferrari F40 I won, built and painted in 1992, twelve years old. Red body, black windows. Plain. For a drifter, this only works if it is a black Audi, or a red Subaru Impreza WRX, as in the opening scene of Baby Driver. Since I'll neither pain't and Audi or a Subaru (yet), I shall not tread the path of plainness, nor the road of Doug, and from the way of Jeremy I shall stay wary, lest my drift cars gain grip and lose speed.
Remains: the Bonkers Way. This one I haven't done before. I'll treat the body as a canvas, and I'll go bonkers.
To read another Losing Grip column, click here.