Losing grip – Anniversary edition
Happy anniversary to Losing Grip! It's not the column's birthday, but this is the 100th column published. All together, they would amount to a novel by now. Editing them into an enjoyable novel would admittedly prove quite the challenge, but the word count sits just about right for a debut.
As luck would have it, I even got a present for the anniversary. Amainhobbies sent me an Axial SCX24 Chevrolet C10, with a truckload of upgrades. Quite the surprise, thanks a lot! To be more precise, it was actually seven truckloads of upgrades and some nice tools to go with them.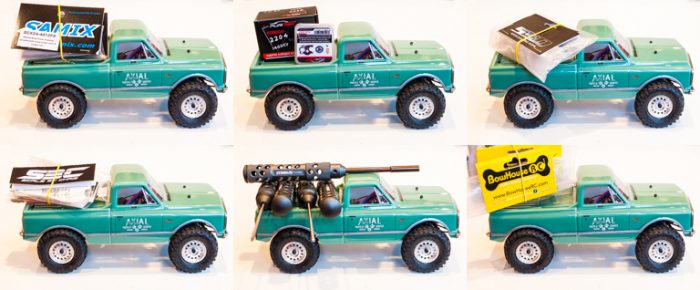 Six months ago, I wrote about upgrading an SCX10, and whether to go for looks, performance, or durability. For my SCX24, it seems I won't have to choose. Everything now and all at once, yes sir! Scale accessories, better electronics, brass and aluminum upgrades, the lot.
Most notable in the looks department, are the 1.0″ aluminum challenger wheels from SSD, which I quickly mounted on a set of prototype wheels from Pitbull RC. Yes, you heard me right, my SCX24 boasts some really trick looking tires that are yet to be even teased. Being prototypes, I don't know if they will ever be released, but I hope so, considering how good they look.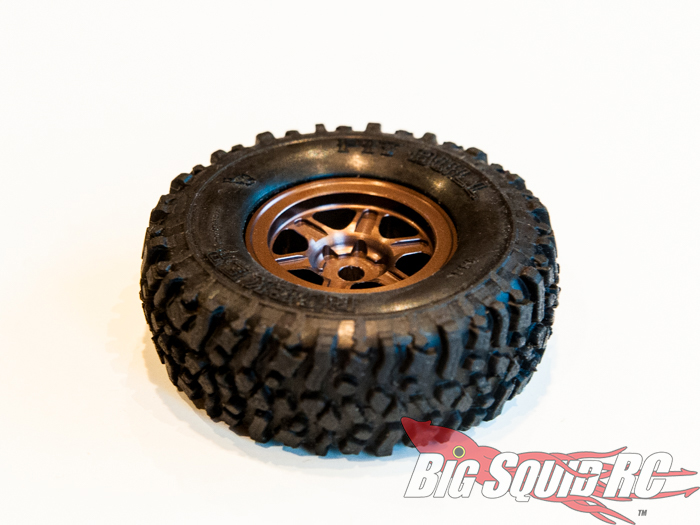 Had I been a bit more systematic, I ought to have done some proper testing of the little car before upgrading it, like I did when I reviewed the SCX10 brass knuckles and C-hubs from Samix a while ago. I spent quite some time measuring angles and marking lines for that one. However, upon opening the package I immediately regressed to my 3-year old self. It took a lot of discipline first to do the bloggers duty and take a bunch of photographs, but as soon as that was done, bags were opened left, right and center. The car went through one battery pack, then I started tearing it apart. Hence, it is a little too late for detailed before and after comparisons now. Sorry about that, but I just couldn't resist.
Another thing I couldn't resist was to remove all the stickers from the body. I have a hard plastic body waiting to be mounted somehow, but I also thought it would be fun to repaint the stock body. Stupid perhaps, but if I really mess up and can't get the model kit body to fit, there's a couple of good looking options from ProLine I can use as a bail out.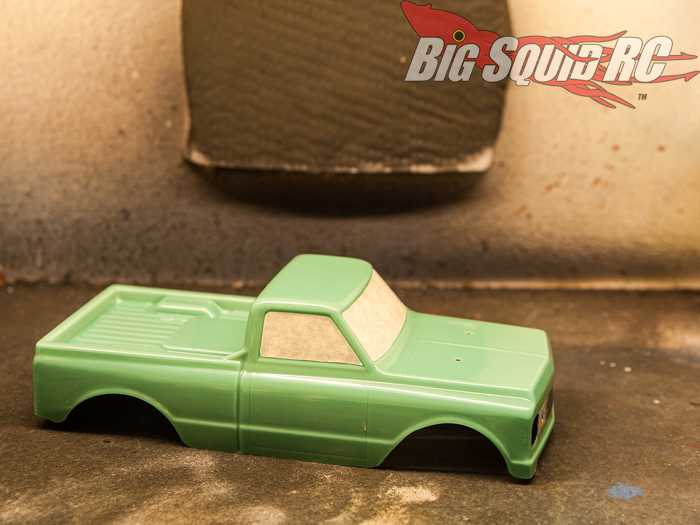 More on this project in another column. To read an old one, hit the link.