Losing grip – Bodies teased by MST
G'day fellow drifters and RC enthusiasts! In my last column, I just couldn't refrain from commenting on MST's latest high-end premium chassis, the FMX 2.0 LCG KMW, today I just can't refrain from commenting on what their latest teaser. I just saw it, and while I usually don't get particularly excited by excited by pre-production pics like these, now I am. MST has been putting out bodies for a while now, one at a time, but now they are teasing five.
I have no idea whether they are going to be fully licenced or not, but never mind, let's have a quick walk through of what's coming up.
One is a Toyota 86, not very exciting. Just about every single manufacturer of polycarbonate bodies has one on their repertoire, or at least should have one. It's a quintessential drift car, and even I have once owned such a body, that now sadly rests somewhere in Australia due to luggage limits. MST's upcoming version is heavily armoured with fenders, huge rear wing and all the bits and bobs you could ever want on a drifter.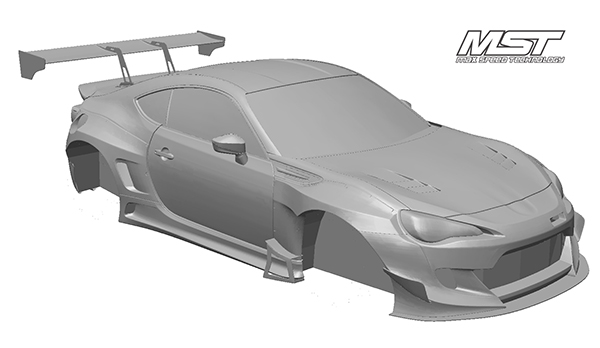 Next up is a Mazda RX-7, for which I could pretty much just repeat what I said about the Toyota. Another quintessential drift car, everyone is doing it, and its loaded.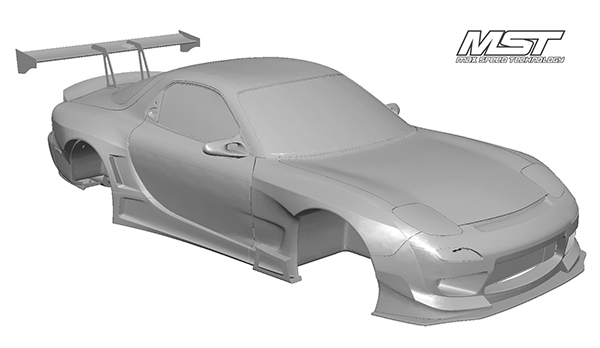 Third, we got a Mercedes, I am not quite sure of the model, since I never was much of a Mercedes fan. AMG something, perhaps a C63? Not interested. Yawn.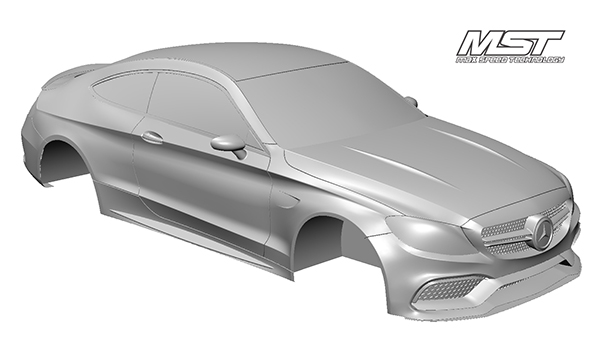 Then we got a Ford Mustang, a car which no one cannot not notice. Did I get that right? Triple negatives can be a fiddly thing to wrap your head around. I ain't never killed no man, haven't I? I digress. In other words: even my wife, who has no interest what so ever in cars, will notice when one of these drives by. It is simply impossible to ignore the rumbling of the 460 horses stuffed into the GT's 5.0-liter V8. Therefore, I like it, and MST seem to be doing a good job of replicating it in polycarbonate: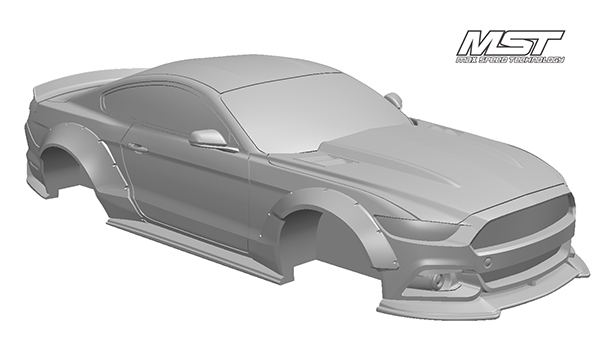 But, as with the other bodies, plenty of manufacturers have this one in their stables. What really, really got me excited was this one: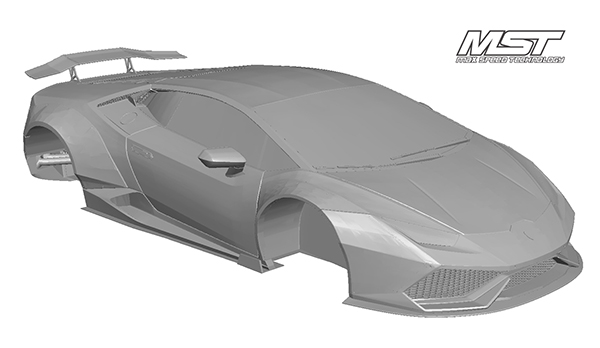 Check it out! It's a Lamborghini Huracán! I love it! The only thing that could possibly be better would be a Reventón, but that's by a very close margin. The only body close to it is the Agata, by Bittydesign, the one Teppei Makimoto used to make his Huracáns. Not licenced, mind you, but still very close in design. The name Agata? Well, Lamborghinis are made in the comune of Sant'Agata Bolognese in Italy. Anyway, I dare say that MST's version will be the better of the two. Just look at that rear wing, or the air intakes! If you want a Lamborghini body, this will be the one to get. Props to MST!
Hit the link to read another column!