Losing grip – Clever 2-in-1 tool from SamixRC
SamixRC recently sent me a tool that I myself would have bought long ago had I known it existed, the SCX24 .050″ hex & 4mm nut 2 in 1 screw driver. It's clever, fitment is very snug, does not roll away, feels good in the hand, and so good looking it could be worn as jewellery. Not really sure where though, necklace perhaps? Might work with a narrow and deep neckline? On my wife, mind, not on me. Anyway, after spending a lot of time on my TRX-4, this week I have revisited my SCX24. My daughter is fond of its size, I'm fond of its look, but up until now I have been frowning at its hardware. It's all 0.50″!
I do have a 0.50″ tool tip for my hex driver set, but this little tool makes working on the truck a lot more convenient. Hex tip in one end, 4mm nut driver in the other. No change of tips, just one thing to do it all. If you're into really tiny trucks, do consider adding this to your tool box, I can highly recommend it.
While on the topic of SamixRC and the SCX24, it's well worth checking out their brass rear break adapters as well. They add a little bit of extra weight down low, but maybe more importantly they add a lot in the looks department. Either wearing them as earrings, or using them as intended on the axles and showing off the break calipers behind the wheels.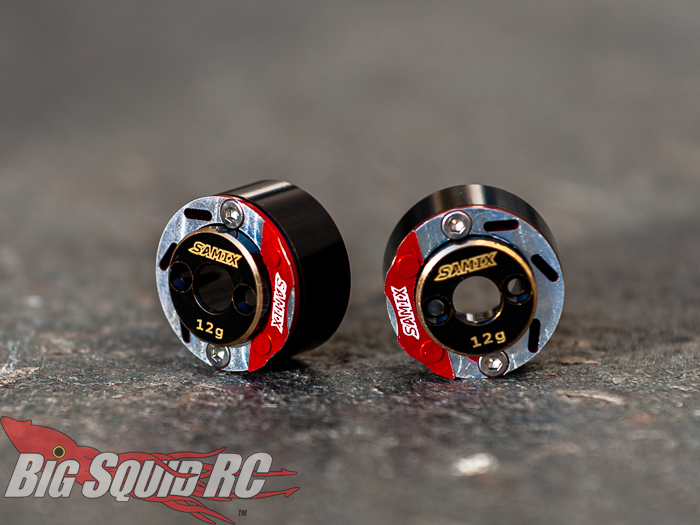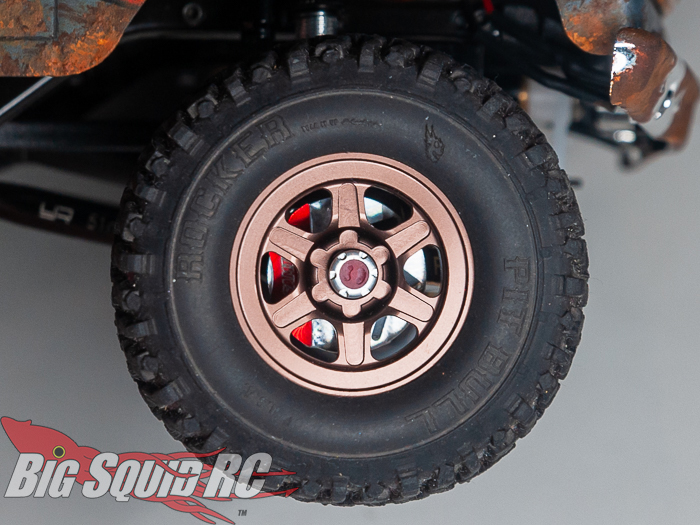 Regarding the added weight, the difference it makes depends a bit on how your SCX24 is setup. Mine has lots of upgrades and weighs in at 380 grams, excluding battery. I would be lying if I said the extra 26 grams make a huge difference in drive characteristics to me, but if your car sits stock at 220g it might.  Another thing to consider is that things add up. Front knuckles, rear brake adapters, diff cover and brass wheels (plenty to chose from, I've got these) is around 160 grams altogether, all of it at axle level – now we're talking. That makes a difference.
On a final note, scale works funny tricks on us, which is part of why it is so hard making tiny trucks drive in a scale manner. Were we to take the brake calipers and scale them up to 1:1 size, they would weigh around four hundred pounds each. More on that in another column.
To read another column, hit the link!