We all want a good looking car standing out from the crowd, and while a custom paint job requires a fair bit of work and skill, boosting the look with accessories do not. Also, it's basically fool proof. A custom bumper simply cannot be messed up the same way as a paint job can.
As I was planning my TRX-4 2021 Bronco build, I was happy to get Club5Racing on board, supplying me with both form and function: a 324 mm complete link set and a bunch of accessories. The short story: it's really good stuff. Well made, great finish, perfect fit, good looking. Go check it out. Or read the long story, including a couple of minor caveats:
Starting with the link set, since I bought the TRX-4 kit I needed longer links. Traxxas of course offers a short to long wheelbase conversion kit, but I decided to use it as an opportunity to add a bit of weight down low. Stainless steel is about twice as dence (heavy) as titanium, and three times as dense as aluminum – it's the material to go for if you want weight. Compared to stock links, the set adds 40% of unsprung weight. I forgot to weigh them and in the end it might not be more than a couple of ounces of added weight, but no reason not to go for it. The links are well made, their respective lengths are laser etched onto them, and they come with Traxxas rod ends. In my case, a no brainer. I did consider the high clearance link set, but chose not to since I think straight links look better.
Way more exciting than links are bumpers and lights. The Club5Racing 2021 Bronco front and rear bumpers are really, really good looking. Check out the illuminated license plate. Coming with a bunch of miniscule screws they take a little while to assemble, but it's well worth the effort. Those screws add an extra layer of detail that I wouldn't want to be without. Just mind that such tiny screws don't really bite the way bigger screws do, so it is easy to over tighten them. Keep a close eye on what you're doing, and you won't have any problems. Fitment is perfect, as it is for the front skid plate.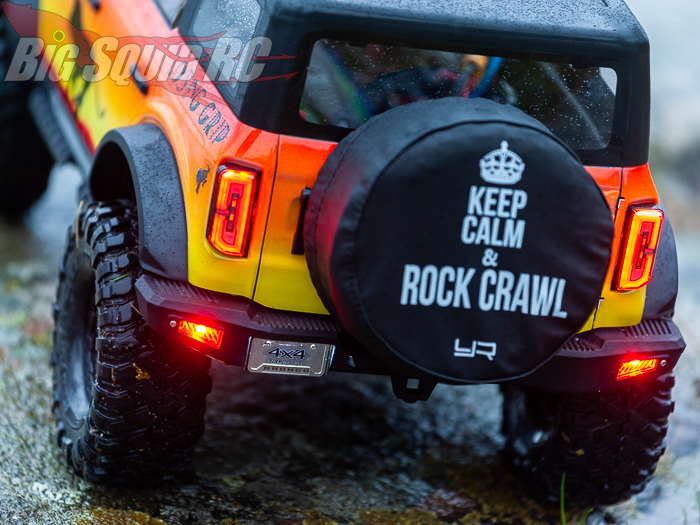 I haven't crash tested the bumpers and I don't intend to. 3D printed nylon will never be as durable as steel, but I am sure they will have no problem standing up to the rigours of trailing, including occasional crashes. Also, the rear bumper is reinforced with a stainless steel plate. If you drive your crawler like a madman, you might want to go looking for steel bumpers instead, but that's a different kettle of fish. Less detail and more weight in the wrong places, not my cup of tea, not for this ride.
Detailed and a joy to assemble, but the lights are where the bumpers really shine. The included LEDs are of the circuit board type, making for a very realistic look. At 6V they complement the Bronco's original lights perfectly, neither overpowering nor being embarassed by the main lights. They really take the Bronco from looking good, to looking great. And then the led lights on the front grille takes it from great to awesome. In addition, the lettering on the grille comes in white nylon, ready to be sprayed however you see fit. I of course did mine to match the body and really like the look of it.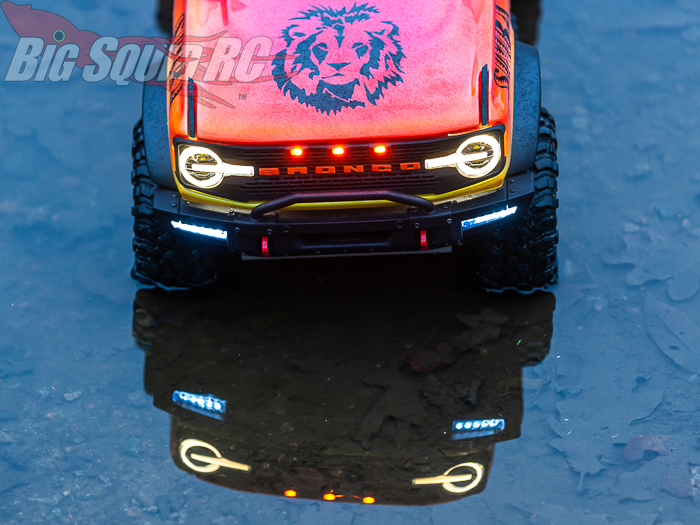 My only gripe with the lights would be that the wires are really thin, with a bit of bad luck they could probably be torn asunder if they get caught on a twig or something. Luckily, that's something that's pretty easy to prevent by using zip ties to  attach them along the rail frame and such. I also cut some pieces of heat shrink tubing and wrapped around the wires where they are fastened with zip ties, to prevent the ties from eating through them. An unlikely scenario admittedly, but easily done and better safe than sorry. I also added heat shrink tubing on the wires from the rock sliders, since attaching and removing the body will cause wear on those wires over time.
If you cant't have it all – let's face it, most of us can't – I would prioritize the front and rear bumpers before the rock sliders and the rock lights, simply because of utility. You can drive all day long looking great with all the front and rear lights turned on, while the use of rock lights and courtesy lights is more specific. It does make a difference when crawling after sunset though, and looks cool to boot. Also, even with the lights turned off, the rock sliders look way better than the originals. They are a nice marriage between stainless steel and 3D printed nylon and coupled with the rock lights they provide all the lights you will ever need on the ground below.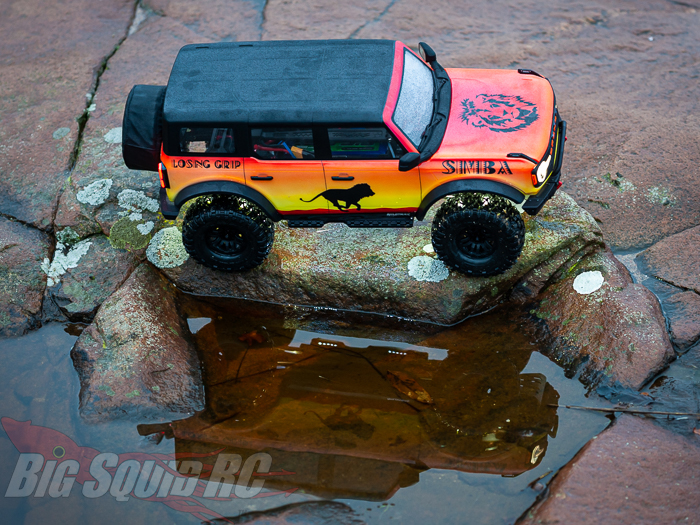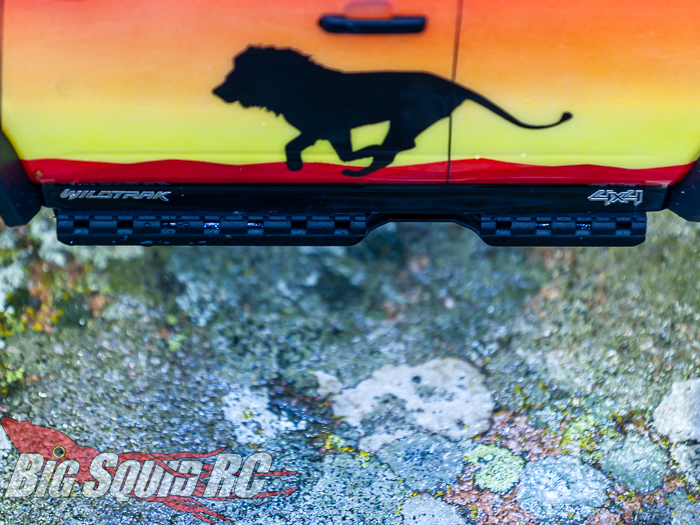 Bottom line: Club5Racing has proven to produce accessories of excellent quality, with great detailing, and not much to be wished for. They offer a wide range of accessories for all the major brands, I am currently eyeing their offerings for the SCX10III. Make sure you have a clean work space so that you don't lose the screws, be careful not to overtighten them, and spend some time running the wires over the chassis in such a way that they run a minimal risk of getting caught onto something. You will not be disappointed.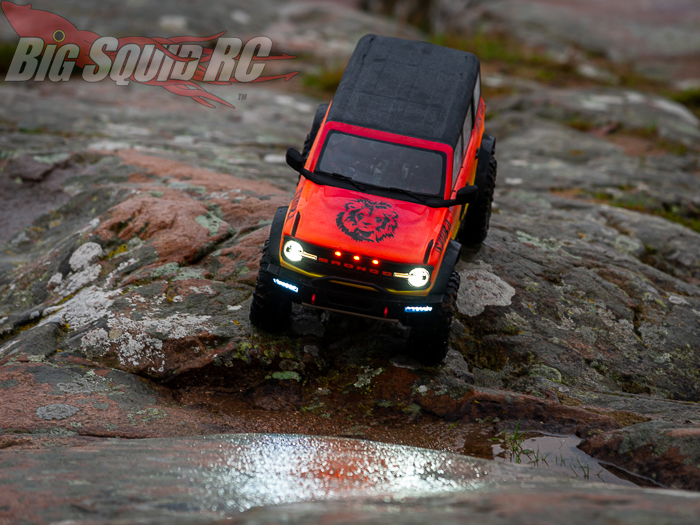 To read another column, hit the link!