Losing grip – Customer service, (a)main thing
G'day folks! First of all, I need to clarify something. In my last column I mentioned that I received my SSD shocks from Amain Hobbies in about two weeks, an unprecedented delivery time. Unprecedently fast, that is. In my mind, it was clear that it was meant as a compliment, but it turned out that not everyone thought so. To be more specific, I got a mail from the CFO at Amain less than twenty-four hours after the column was published:
I read your write up on the SSD shocks this morning and was deeply worried an order took two weeks to reach a customer.  Once I went digging I realized you're international and it made me feel a whole lot better.  The "Unprecedented" you wrote of was actually a good thing!
Yes, sir, it was a good thing! And my compliments, again, for this demonstration of dedication to customer service. Word is that something takes longer than expected to reach a customer, so then CFO checks it out, immediately. I'm impressed, but not thorougly surprised. I've been a regular customer with the dudes in California since 2017, and have yet to be disappointed.
Swedish customs though? That's a different story, especially this year. In late spring I had a parcel arriving from the States in just a few days, only to be held by customs for three months before it was returned to sender. Sigh. When it comes to RC, it's clearly better to live in the States than Scandinavia
Anyway, I've had some trigger time in with the SSD shocks on my SCX10, and have no idea whether they perform better than the originals. Snow has fallen, see. First it fell, then it started to melt, then it froze. Lots of fun for RC cars, but also lots of broken bones in my town right now. In short: crawling conditions and shocks changed at the same time, I can't tell whether any difference in performance is due to equipment or environment. They do look good though, regardless of weather. I also have an impression that the SSDs leak less than the originals, but that remains to be confirmed.
With careful side-by-side testing of shocks eluding me, I have spent my RC time this weekend simply having fun with the kids. Bomber and SCX10, on snow, ice and rocks, uphill, downhill and jumping, breaking a rod end (painful landing) and a spur gear on the Bomber. Ouch!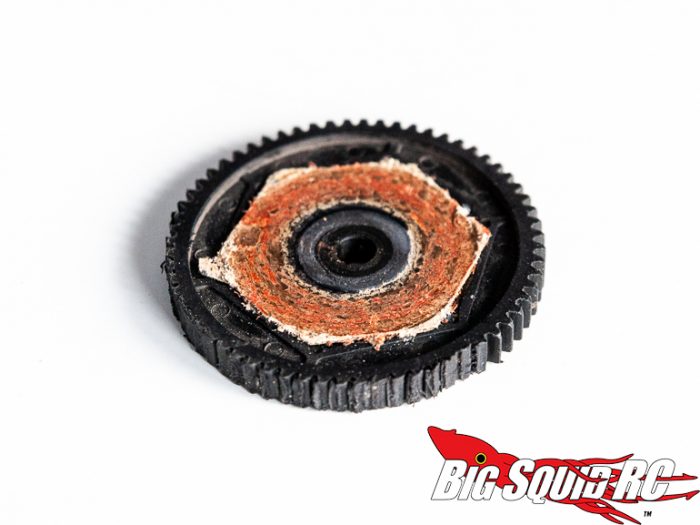 The broken gear was a surprise, but also calculation. I like plastic spur gears, reasoning that if something gets stuck in the drive train, I want the spur gear to be the one to take it for the team: it is cheap and easy to replace. It is now replaced with a steel spare that I had lying around, while I am waiting for a plastic replacement to arrive.
Winter. It's the time of year when I tend to dream of getting myself a true basher, for bashing in the snow. I'm off to write to Santa.
PS. Wet cars? Do not tumble dry.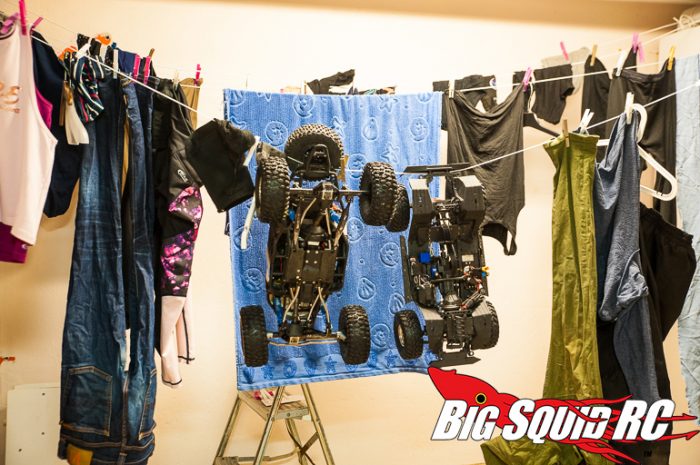 To read another column, hit the link.