Losing Grip – Hall of Fame: Teppei Makimoto
Last week I promised to show you some amazing builds, and true to my word, I will. Earlier, I have featured works by Vivian Grobler and Thirdie Lopez, today I make the first installment of Losing Grip's official Hall of Fame. How to go about finding great builders? Well, easy, it is 2020 and we have Facebook. I asked a question, and got a rather overwhelming response. Thank you everyone, there's a lot of talent out there!
The overall standard of the cars I was shown was incredibly high, but a couple of builders stood out. And out of that small group, one particular builder, that I was advised to check out, truly blew my mind.
Teppei Makimoto, of Macky Works, Osaka, Japan. When I saw his work, it was immediately obvious that none but him could be in the very first Hall of Fame feature. I got hold of him, and like all of us, Teppei enjoys the hobby, and regularly travels around Japan to drive at different tracks. He, obviously, pursues realism and constantly tries to push the limits of what can be done at RC scale. Even though he has come amazingly far in this pursuit, he keeps on doing research on a daily basis: materials, paints, machines. You name it, he knows about it. Everything is done by hand, no 3D printing, since that would result in too heavy a build, and driving the cars is the main thing to him.
But let's get on, when it comes to Teppei's work, words can't do it justice. You have to see it. Hold on to your jaw. The Lamborghini Huracan you see below, is a fully working RC drift car in scale 1:10.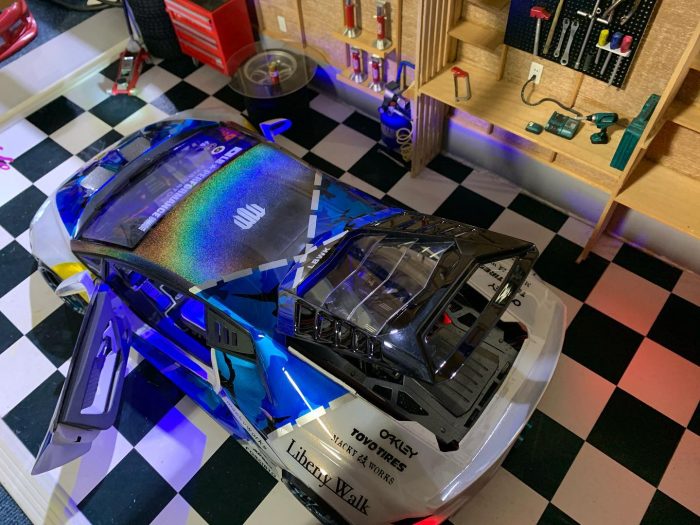 Yes, that is fully functional doors and opening engine bay. No stickers, all paint. Custom interior, hand built. Not to mention the lights, just as on the Huracan above. Unbelievable!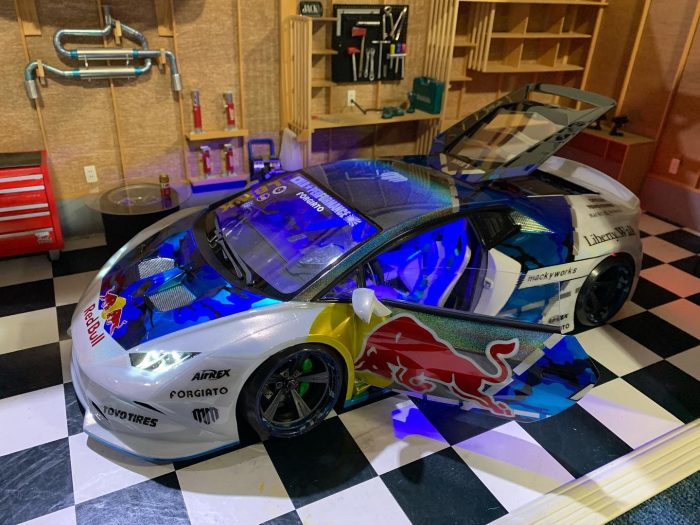 In order to convince you (and me) that these are toy cars, it is good to have a look at a couple of work in progress pictures.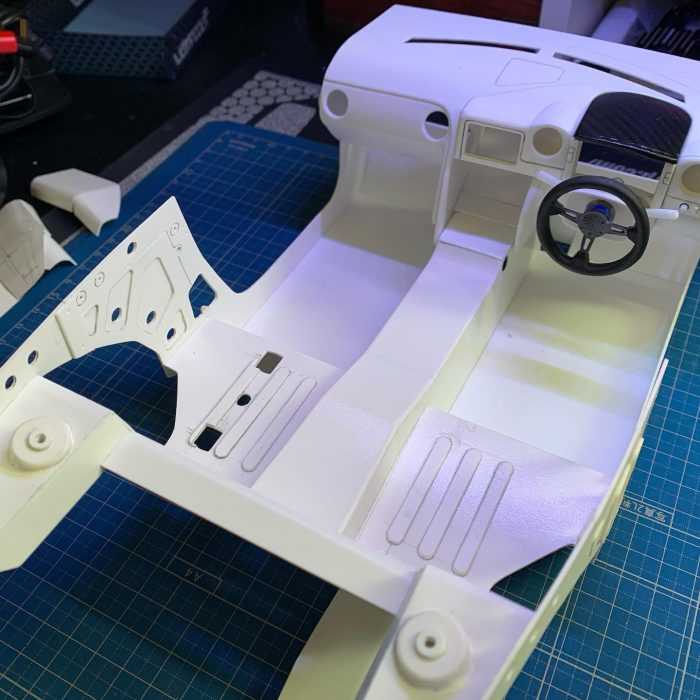 See, no 3D-printing, just hand cut plasticard.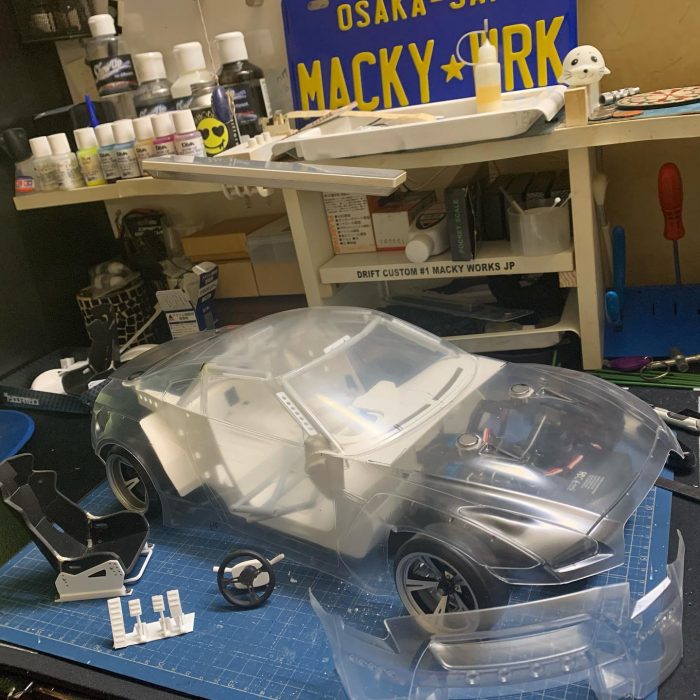 Lexan body, just like the ones I use. Which is hard to believe, when comparing end results…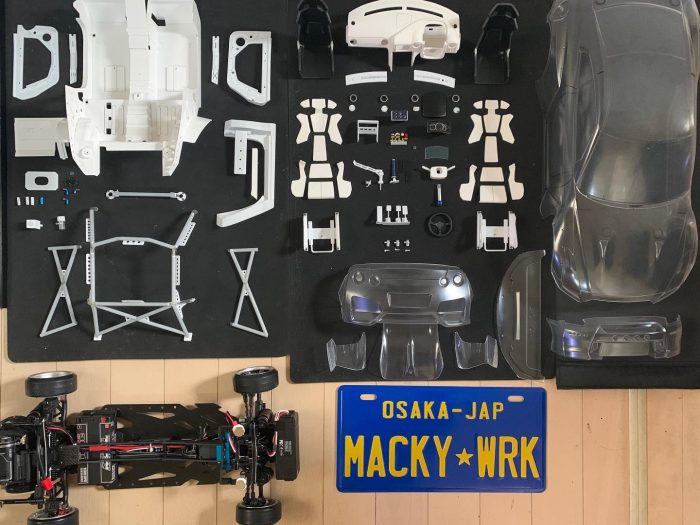 See, that's a Yokomo chassis in the bottom corner. Modified, to get the right wheel base I believe. Realism, realism, realism.
What is also interesting, is that Teppei only builds for friends and acquaintances, wanting to keep it fun, as a hobby. Luckily, if you don't know him, he is very generous with building advice. Check out his Youtube page, where he has stage by stage videos for three of his builds. If you want to push your limits, they are well worth checking out.
Not only does he build to an incredible level of scale realism, this dude is productive to boot! Have a look at this Nissan R35 GTR.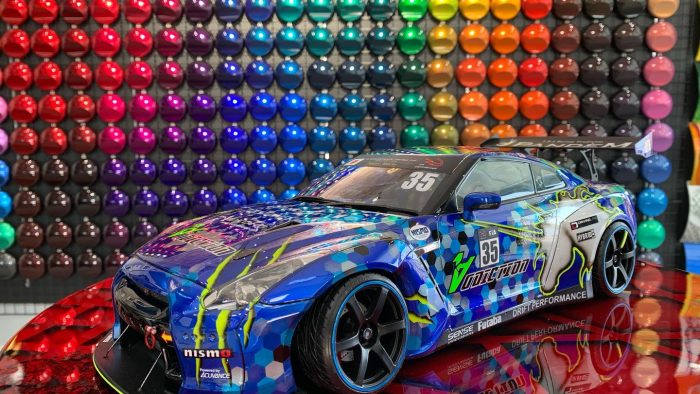 Again, no stickers, just paint. Custom made mask, and airbrush.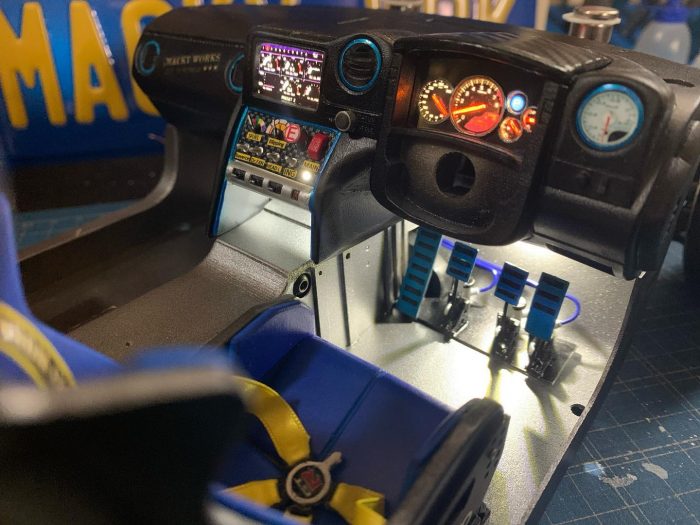 Teppei himself finds it hard to pick a favourite, but when pushed his NSX comes to the top of his mind. Same for me. While I always love a Lambo, I just can't get enough of Teppei's Honda NSX. The deep red color, the details, the engine sound. Here you can see the interior, and the interior of a Huracan.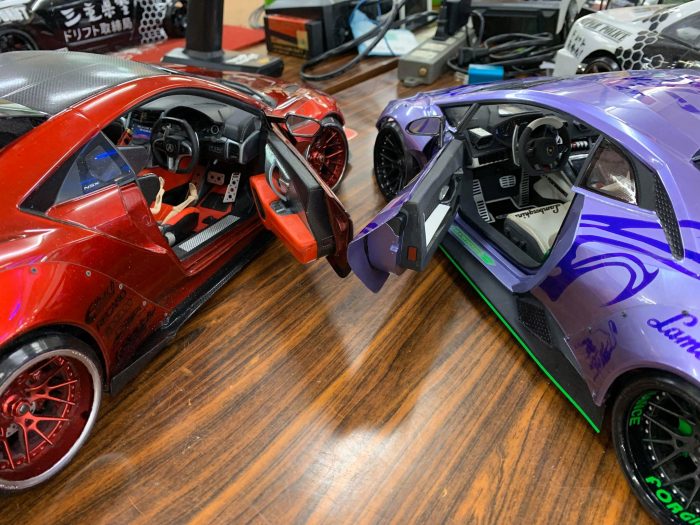 I told you that Words can't do him justice!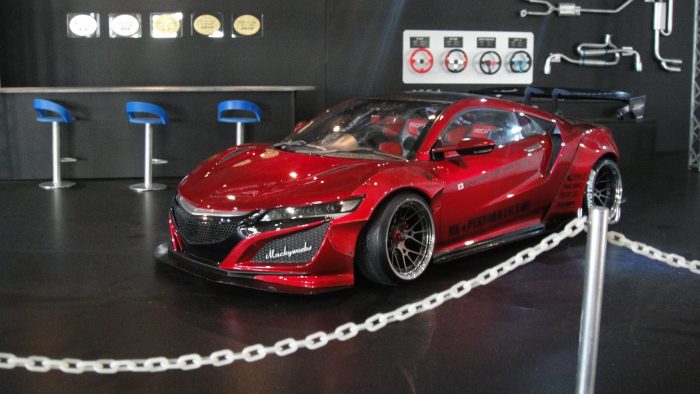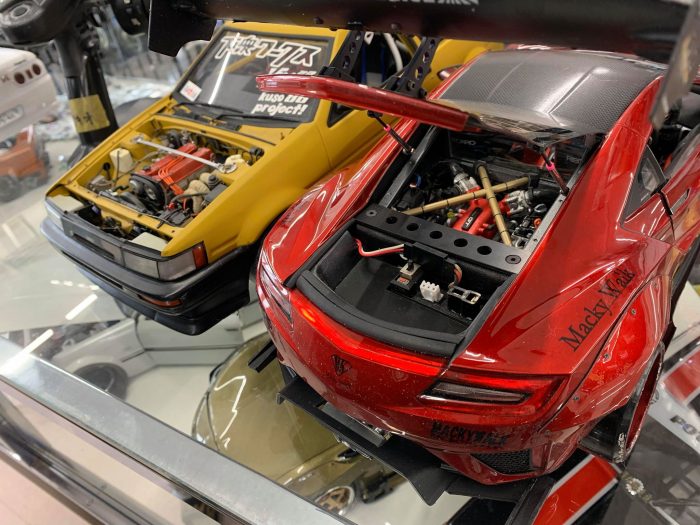 Finally, check out the Wheels, clearly his cars are no shelf Queens!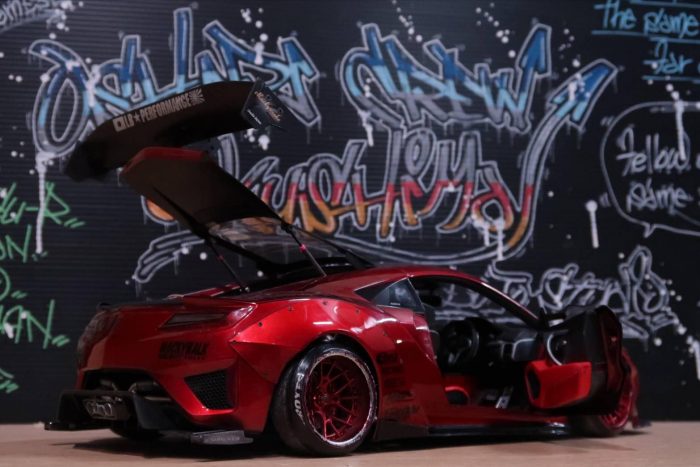 If you want an even closer look at it, or at more of his work, then have a look at this video. It features twenty (20!) of his builds, all of them on a level of scale realism I hardly thought possible. If you're short on time, skip to 27:20, for a look on his Gallardo – gotta love 'em Lambos!
Losing Grip Hall of Fame: Teppei Makimoto, pushing the limits of what is possible. Teppei, thanks a lot for sharing with us!
Now, once you've picked up your jaw, hit this link to read another column. Yes, I know, some of the last few have been a bit off topic, but there's quite a few good ones out there. Said the author…