Losing Grip – Hycade Supra by Addiction RC
For this one, I don't know where to start. Perhaps by paraphrasing George Orwell: "All bodies are created equal, but some bodies are more equal than others"? Especially this one. A cool thing with drifting, is the number of body options one can chose from. Lots and lots, a lot of them licensed. If a car has proven itself a successful drifter in real life, chances are there's a polycarbonate version of it to be found. Numerous companies put out numerous bodies and bodykits, so many it's impossible to keep track of them all, but every now and then someone makes something that stands out from the crowd.
Enter Addiction RC's Toyota GR Supra A90 for Hycade.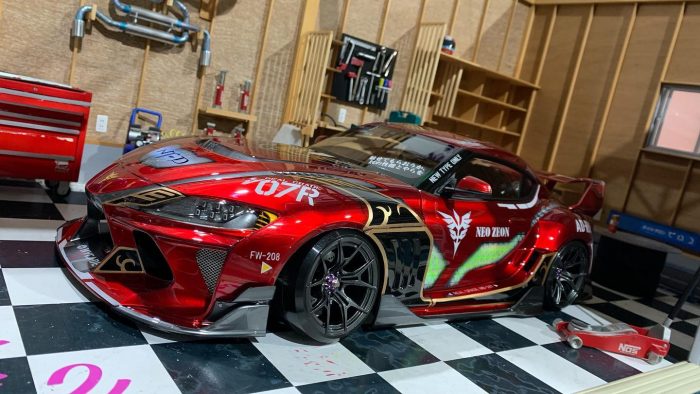 If you want to raise people's eyebrows, this is what you should get. In my opinion the hottest body out there, by a good margin. It has been out for a month or so now, and after some drooling over it I decided to get in touch with the designer behind it, since a couple of things makes this one stand out from the crowd.
But let's start with the basics. The Toyota Supra is a drift icon, well known from the first of the Fast and the Furious movies. Brian Conner (a.k.a. Paul Walker) refurbishes and drives an orange one, after his green Mitsubishi Eclipse has been destroyed. His was model 1994, the GR A90 is 2019. A legend is a good place to start, but in drifting there's always something to be added. Like a wide body kit.
Wide body kits like Pandem and Rocket Bunny, by Tra Kyoto, are a staple on drift cars both real and RC. What makes AddictionRC's Supra unique, is that it features a body kit by Hycade. One that actually doesn't exist in real life. Hycade is an incredibly talented german designer, who's virtual designs are yet to be realised on a 1:1 car. He has that great gift of taking an already great design, adding to it in a way that amplifies everything that was good in the original, but without going over the top. Check out his work here.
Kakei, owner of AddictionRC, got to know Hycade's work via a friend, had a look, had his mind blown, got in touch with Hycade, paid for the license and set to work. Feeling uncomfortable about how polycarbonate bodies have to be deformed to fit a standard 258 mm wheel base, he made it exactly the same shape as the real thing, with a wheel base of 247 mm, front and rear witdth 208 mm. No distortions, a true copy in 1:10 scale. Luckily, for those of us who like a standard wheel base, there is a 258 mm version as well.
Enough words, they can't do neither the body, nor the paint job by Teppei Makimoto, justice anyway. Check it out!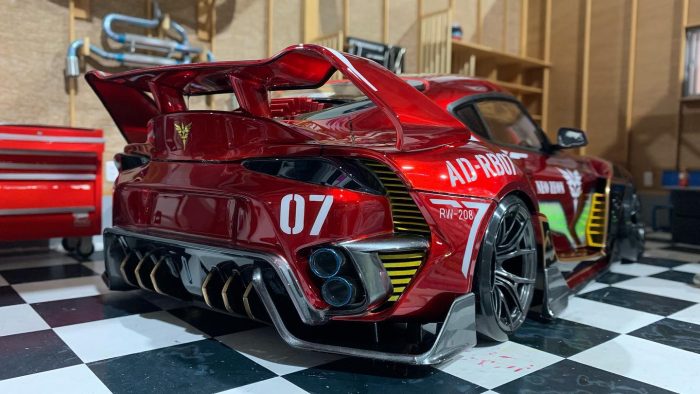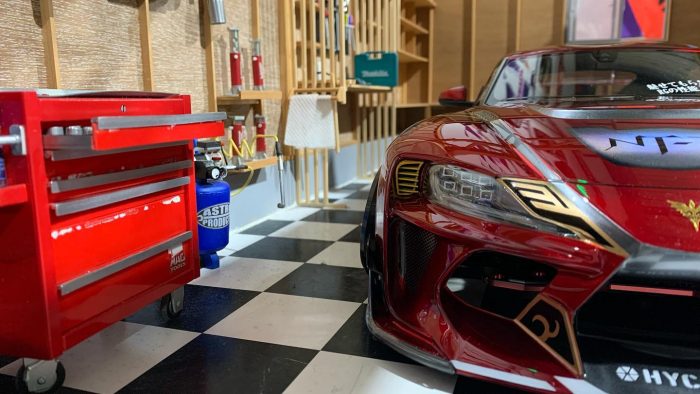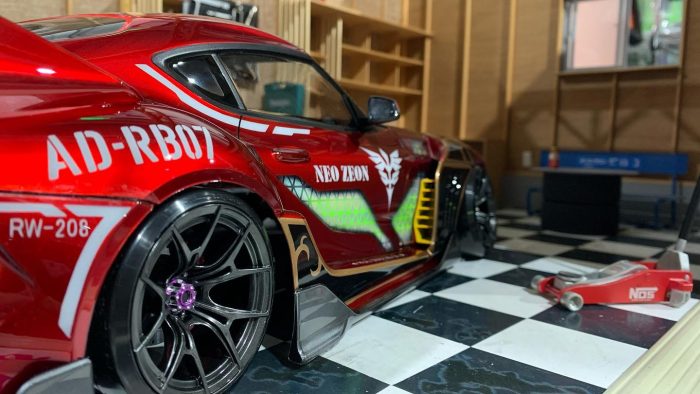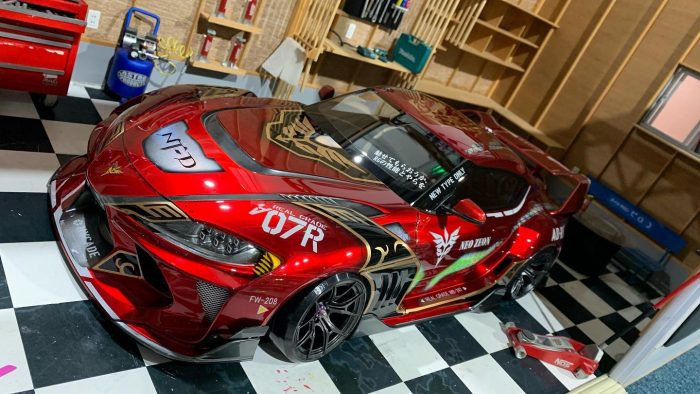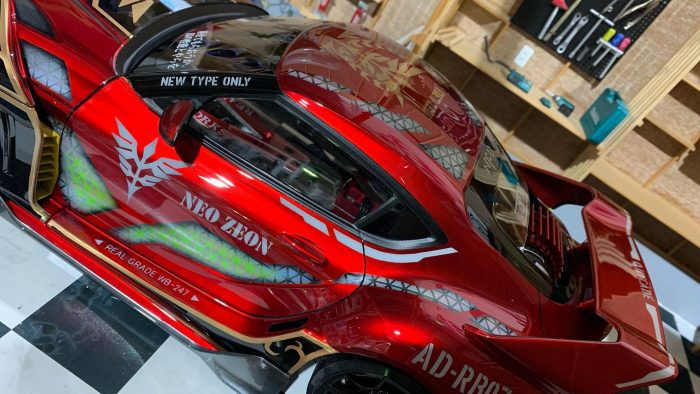 Below next to a Supra Pandem, also by Addiction RC. Look at that jaw!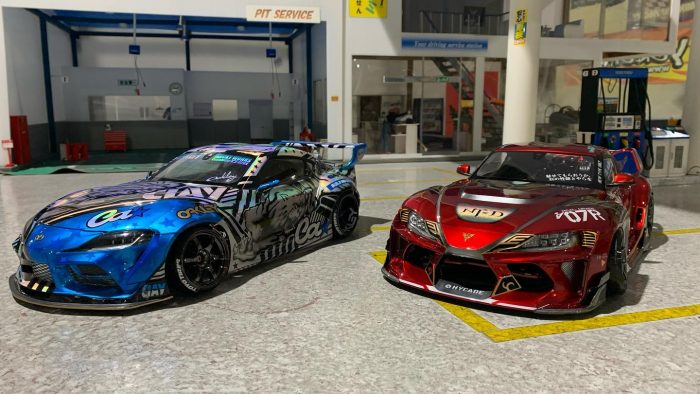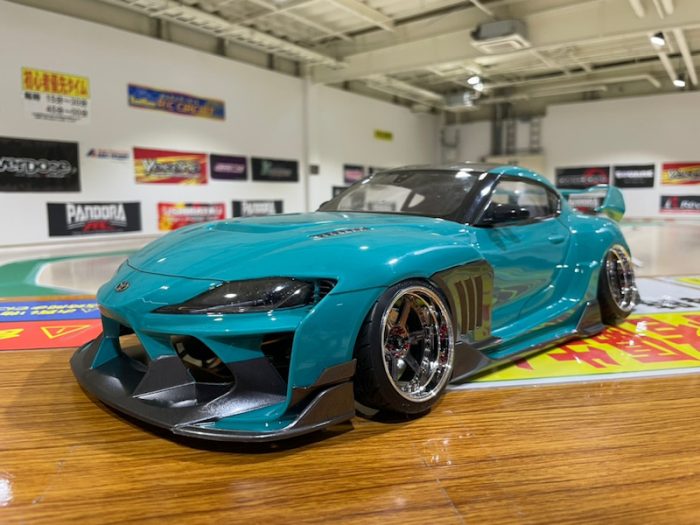 Once done drooling, click the link to read another column.