Losing grip – in the mortal realms
Last week this column had the pleasure of grazing the pastures of drift heaven, being amazed by the divine skills of Vivian Grobler as manifested in his beautiful BMW M3. This week, we are back in the realms of mortal men, with me standing as prime example of one of their kind. Not that you will see any pictures of me, but rather of my newly finished Nissan Skyline R34 body from KillerbodyRC.
Certain bodies call for certain decisions to be made. If you intend to paint a Camaro, the first thing you need to decide is whether it is going to be Bumblebee or not. If you paint a Mustang – will you do racing stripes? Before any other color is considered for a Ferrari, red must be dwelled upon. And for a Nissan Skyline: a livery like Paul Walker's car in Tokyo Drift (the fourth, i believe?), or not? I chose not.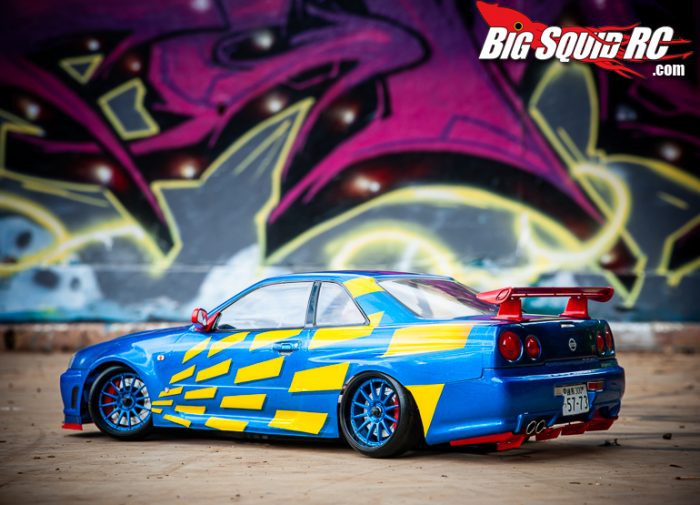 This particular color scheme is the end result of about a twenty sketches, inspiration originally coming from a Toyota 86 I happened to stumble upon while browsing drift cars. It actually didn't look anything like my Nissan, but it got my mind going. The initial drafts were rather similar to the original, but as iterations passed, the livery grew into something entirely different. I am pretty happy with the end result, although I messed upp in a few spots. The translucent red spray I used for the rear lights managed to bleed through the backing and tint some of the yellow at the back. It's no big deal, but lets just say it's no coincidence that all the pictures are showing the left side of the car… Live and learn, next time I'll do it slightly differently.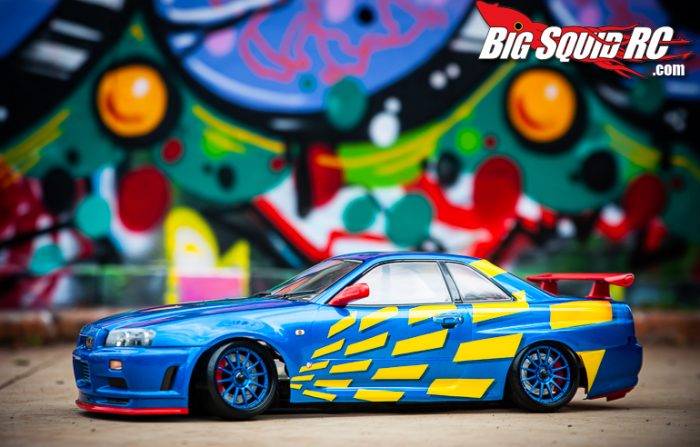 As for color choice, think Superman. Or Captain Marvel. It is not by chance that they are both sporting blue, red and yellow tights, and the same reasoning goes for my choice of colors. Subject for for another column, methinks. You might notice that I haven't installed any lights yet, but that will definitively be done at a later point. Plenty of them!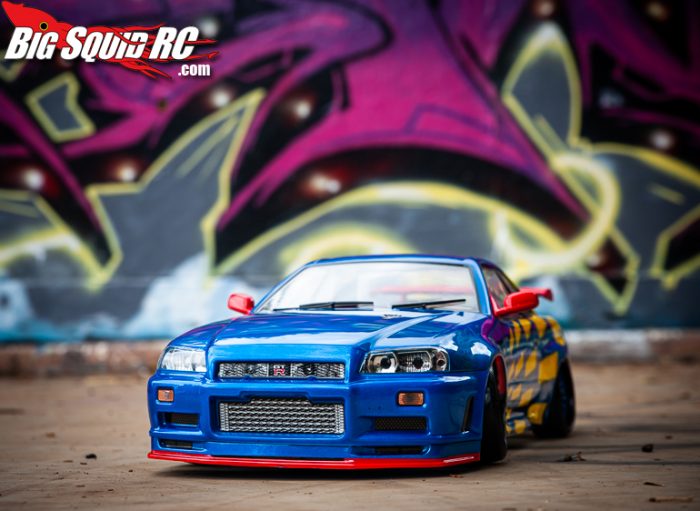 Finally, let the protocol show that skate parks are good not only for finding nice graffiti, but also for drifting. Lots of smooth concrete to be found there. Go have a look!
And when you come back from your local drift spot, hit this link for more Losing grip columns!