Losing grip – More and more for the SCX24
G'day folks! The post apocalyptic landscape of winter in southern Sweden is slowly giving way to something that might eventually turn into spring. Snowdrops have started to turn up in the garden, giving us all a little hope of better weather eventually. With better weather comes more RC. Driving when it's freezing outside is fun, driving on ice is fun, driving during miserable, grey, windy nuclear winter is less fun.
Hence, not much driving lately. Instead, I've spent some time working on the SCX24 I got from amainhobbies. It's a really nice little car, and I've enjoyed upgrading it immensely. I have to say that I was surprised at how diverse the aftermarket is for this little one. It seems to me that there's an aftermarket part for every single piece on it. Essentially, one can probably keep upgrading an SCX24 until there's not a single original Axial part left on it. Existential question then follows: would it still be the same car as it was before the upgrades begun? Or an entirely new entity? If all the left over parts were gathered and used to build up the original car again, which one of the two would then be considered the first?
Sorry, I digress. As I was saying, the after market for the SCX24 is huge, and I need to keep exploring it. I have exchanged the stock electronics for a motor and ESC from Furitek. The motor, a Komodo 1400kV brushless outrunner, is a nice one. Quite a lot beefier than the original, and way better looking!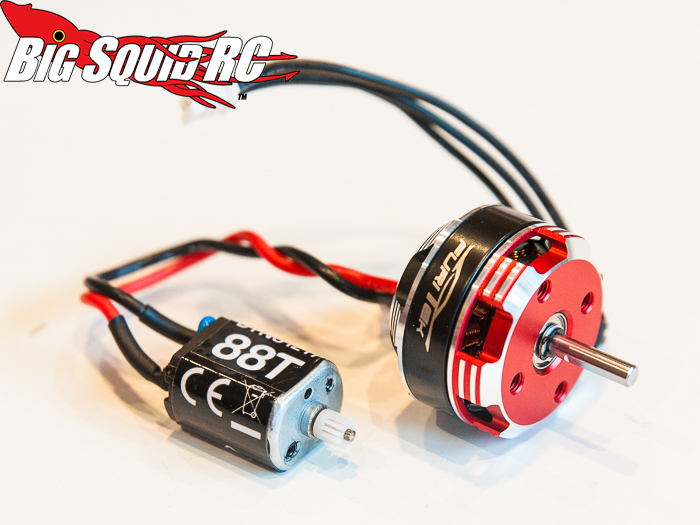 It does require some modifications to fit though. My SCXZ24 now boasts the low CG conversion kit from BowHouse RC, and I had to  do some adjustments to the ECS tray to make room for the motor. This took but a couple of minutes, no big deal.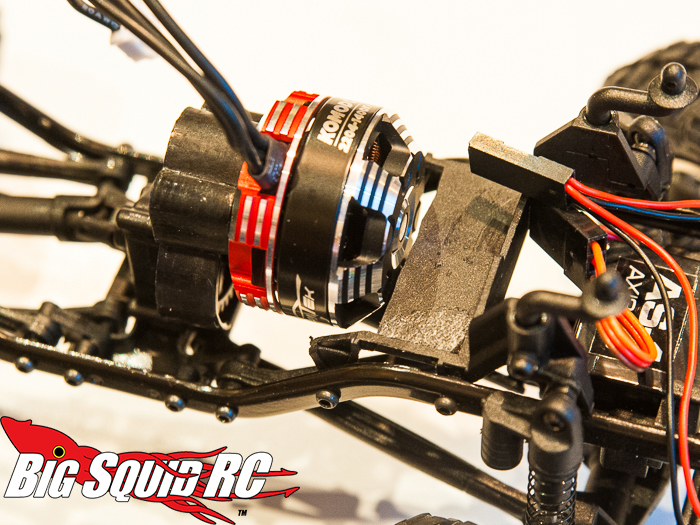 It took me a little time, and a little bit of carving, to figure out where to mount the new ESC. In the end I settled for stacking it on top of the receiver, just behind the motor. A couple of cable wire zip ties helped in tidying up the cables.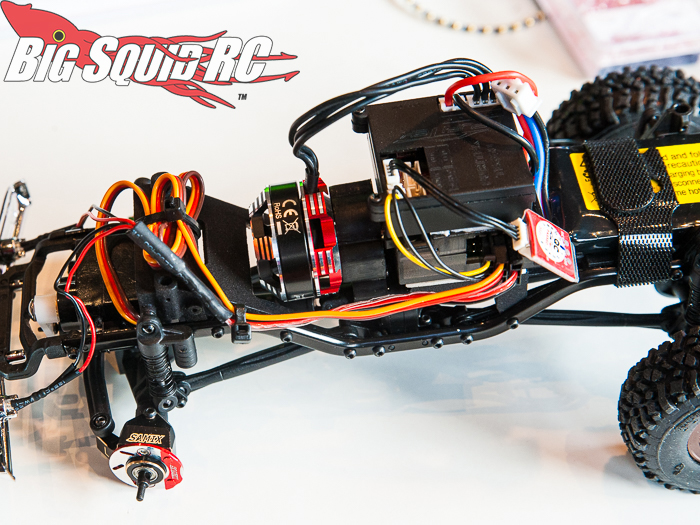 The red little gizmo that hangs loosely from the ESC is the bluetooth thingy (by the way, did you know Bluetooth originates from Sweden?). That is awesome. The Furitek mainboard (ESC, lights and such) comes with bluetooth, and a free app. Adjustments done via phone, in minutes. I want that for the ESCs on my other cars, but then need to buy a transmitter for fifty bucks. Ouch! I suppose bluetooth technology was more expensive a couple of years ago, when the Mamba series was designed. Good then that Castle Creations has made the option available, I suppose it will be incorporated in future designs.
In the picture above, you might also have noticed the  brass knuckles from Samix. Really nice stuff. I got myself a full set of knuckles and hubs for my SCX10 last year, and did a pretty thorough review of them here. For the SCX24 versions, I think you'll have to do without such an in depth evaluation, suffice to say that they're sweet.
What with the bigger motor, slightly bigger servo and a full set of aluminum links from Yeah Racing (not seen above), the little 'un has gained quite a lot of weight. I might have to get me a new set of shocks for it, with stiffer springs. Window shopping has already begun.
And the body then? Well, let's just say I've run into trouble. Sprayed it (the original, on the outside), did some masking, sprayed, removed the masking tape and with it most of the paint. Removed all the paint with fine grit steel wool, cleaned it, sprayed it, and seem to have trouble with paint peeling again! A pain! Well, with everything else going so smoothly, I can't really complain. My fault, trouble is that I don't really know where I failed? Wish me luck on the third round of painting…
To read another column, hit the link.