Losing grip – One thing leading to another, leading to hair being torn
Everyone who has ever installed any upgrades on an RC car will know that one upgrade easily leads to another, sometimes as part of a plan, sometimes due to need. I am currently in a bit of a vortex of planned option parts pushing me into new option parts, pushing me into unplanned option parts. This for both my ten scale crawlers. In many ways it is an enjoyable ride, but it does come with frustrations. One of them is not being able to drive as much as I would like to.
On my TRX-4 I am currently struggling with wheel fitment. You might remember that I've got the best looking wheel and tire combination possible on it: RC4WD's BFGoodrich Mud Terrain T/A KM3 2.2 tires, mounted on Raceline Octane 2.2″ wheels.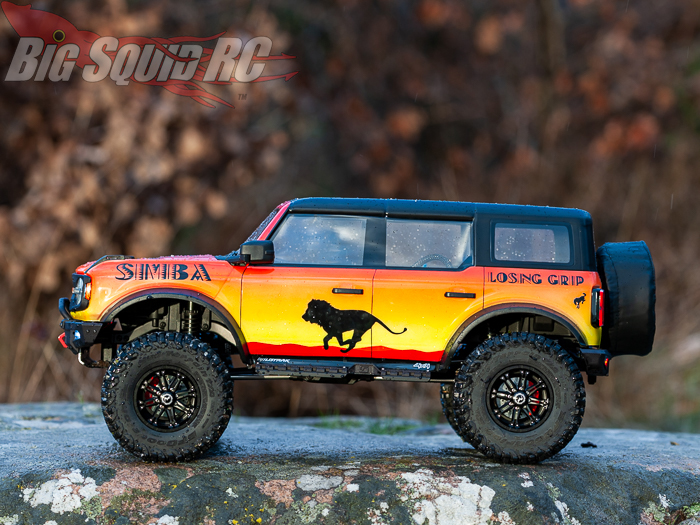 I love the look, but I've found out that it comes with a setback: the wheels are a smidge too big, causing rubbing on the fenders when turning at full compression. Not really thinking clearly, I thought this could be fixed by giving it a wider stance – something I wanted anyway. Enter some brass extended wheel hubs from club5racing, adding 9mm width to each side, 18mm total. As you can see in the picture below, these hexes are big! They come with a longer steel stub axel, which is a really nice way of doing this.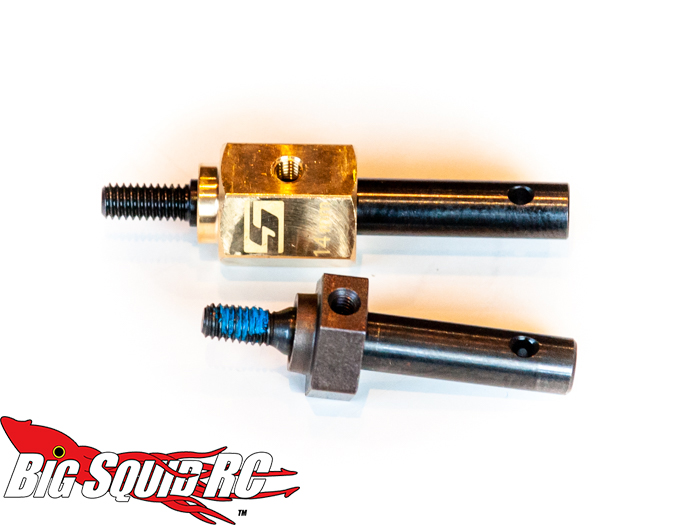 Anyway, this did not help me, rubbing was still there. Brass extended wheel hexes out, original in. What then about altering ride height? I got myself a set of Traxxas shocks, the ones from the long arm kit, aiming to increase ride height by 10 mm. While I was at it, I reinstalled the extended hexes – a wider stance made even more sense with a taller ride. It worked, but it became to hight and just did not look right, also I had more flex than I wanted. After a bit of thinking, I decided to do a mix and match. I took the shock bodies from the longer shocks, but the pistons from the short ones, hence increasing ride height by 10mm, but keeping the same amount of movement. Perfect! Except that I still have a bit of rubbing.
Next up is changing back to original width. Were I not writing this, I would spend the morning doing that, but I duties first. It seems to me that it will work. I will loose the added stability I got by widening the stance, but (I hoped!) be rid of the rubbing and keeping those great looking wheels. By now I can take apart and assemble those portals blind folded, having done it half a dozen times by now.
Now, funny thing is that I have run into exactly the same problem on my SCX10III. I got myself some new wheels and tires, and they are rubbing on the inside of the fender, when turning under full compression. Aaargh!
Did I mention that RC is a great hobby for fun and relaxation?
To read another column, hit the link! To share your hobby frustrations, give me a shout out at: martin at bigsquidrc.com