Losing grip – Painter's progress
G'day mates! The one thing that keeps me attached to this hobby of ours, toy cars, is all the many aspects of it. Last week's column was dedicated to electronics, something I am slowly getting more and more comfortable with, today's topic will be painting.
I have now come to the point where I cannot immediately say how many lexan bodies I have painted so far, but need to think for a little while. The Ford Bronco that's receiving my attentions now, is the twelth, counting unfinished ones. My pace is not exactly staggering, but with painting it has never been. Slow pace, but what about progress? I try to push things, trying out something new every time. Let's see how I am doing.
I don't have any pictures of the first RC car I painted, a Kyosho Ferrari F40, back in 1992. Lovingly painted using paint pots and a brush, with tape applied on the outside. Red body, black windows. It looked very much like the one on the box.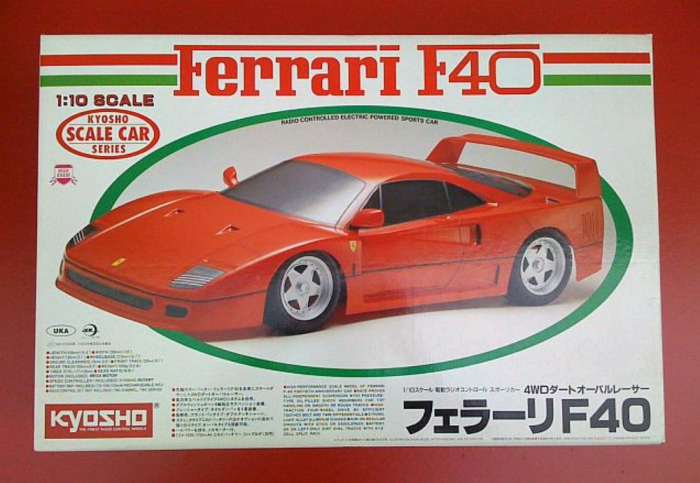 Fast forward to 2017, and my return to RC. Having recently trekked in Nepal, it was only natural to get an Axial Yeti, call it Snowman, and adorn it with the profiles of the three peaks that dominated the trek: Dhaulagiri, Annapurna and Machapuchare. I think I used liquid mask to paint it, but I am not really sure. The number of colors have increased by fifty percent, compared with the paintjob I did twenty-five years earlier.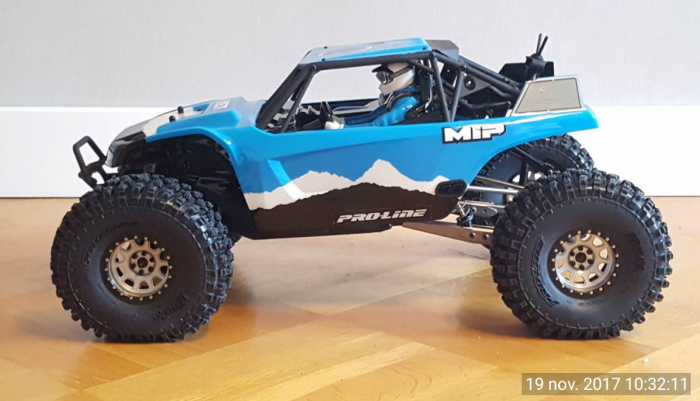 I enjoyed the Yeti a lot, to the point where the body got torn to pieces and I had to get a new one. The ProLine Ford Raptor looked awesome, and I tried for something slightly more advanced than previously. A claw ripping through the hood seemed appropriate.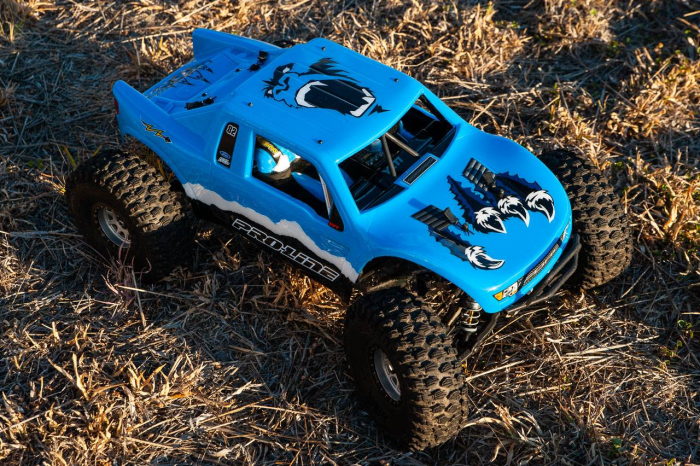 Unfortunately, I never liked the end result. I still can't quite put the finger on why, but it just doesn't speak to me. A bit too blunt, not enough life in it. Boring, somehow. Being disappointed, I almost immediately bought a ProLine Jeep body, my mind set on raising my bar significantly. Lots of layers, and my first time trying color fades: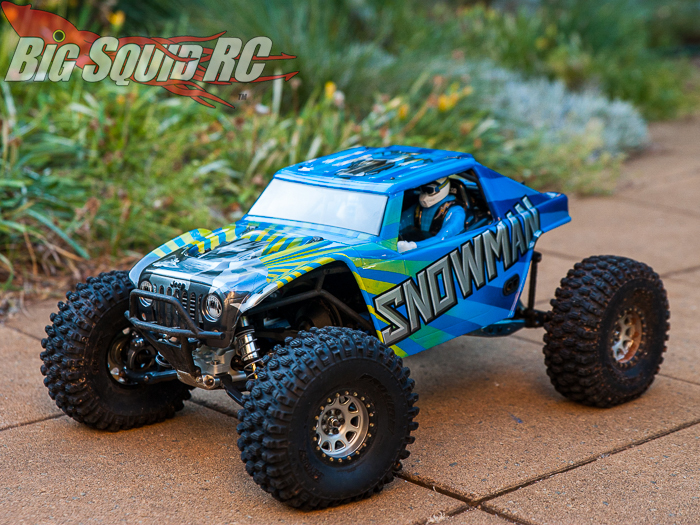 To this day, I am happy with this paintjob. I took the original theme, and pushed it way further than before.
At about the same time, I painted my Bomber. I quickly decided to stick to the animal theme, and thought that "Panther" would be appropriate for a rock bouncer. Mainly black and grey, of course, but with the name in blue and yellow to tie in with Snowman.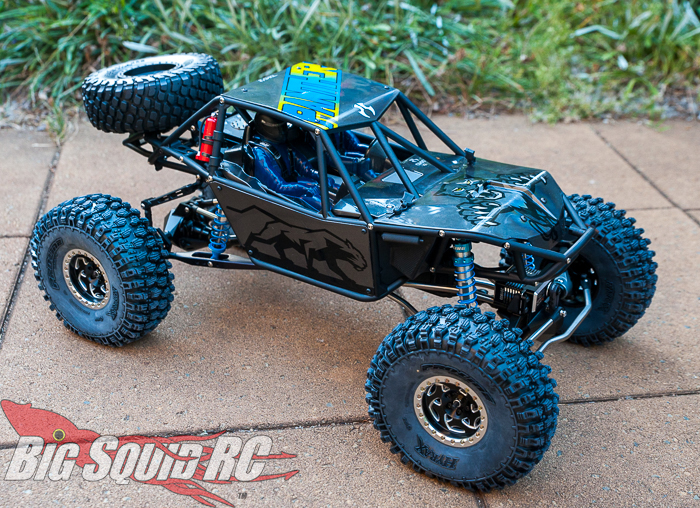 I dare say this one, too, has stood the test of time.
Then drifting entered my life, in the form of a MST RMX 2.0S, with a Camaro body. Being on a budget, I used the colors available to me from the previous jobs: black, gunmetal and yellow. I wanted to keep it clean and mean, and think I did pretty well. With this one, I pushed my skills slightly, by painting the window trims black rather than using stickers. I haven't used window stickers since.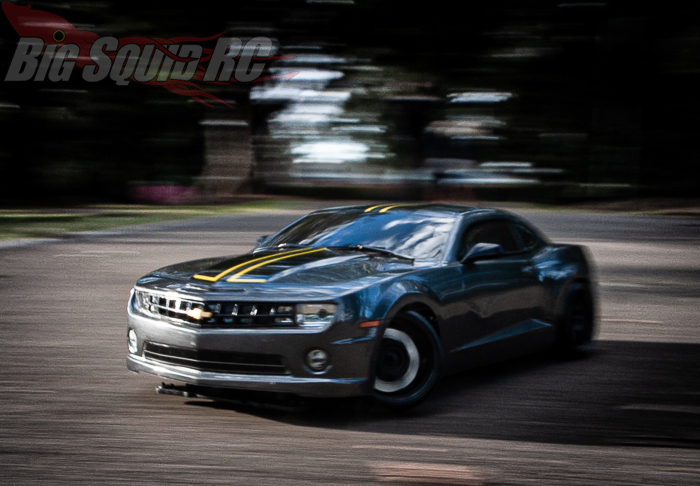 I later upgraded the look slightly, by painting the wheels and brake calipers a matching yellow. This was a first for me.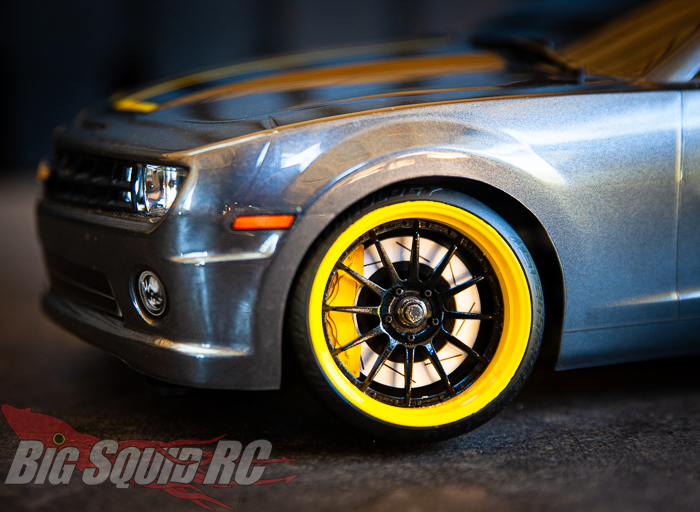 Next up was a Nissan Skyline, and a classic triadic color scheme. This time I was experimenting with different backings on the blue, to give the yellow blocks a three dimensional looking shade. In the end I was happy with the darker blue shade, but should have made it slightly larger to emphasize it a bit more.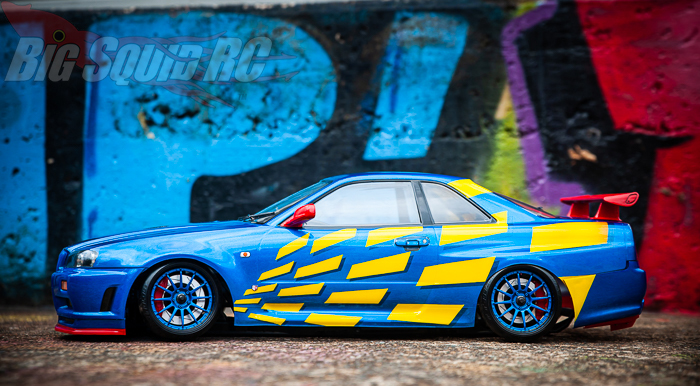 My next body never got finished. I started it in Australia, but had no room to bring it back home to finish it off.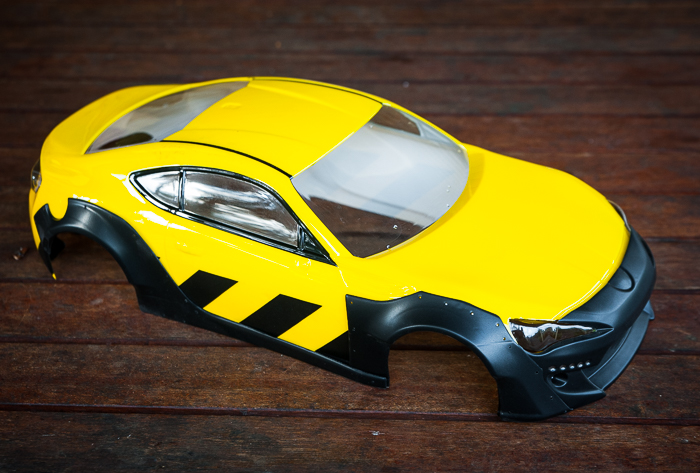 With this one, I started trying out different finishes. The black has a matt finish to it, that was way more evident in real life than in the photograph above. While I still like the concept of the color scheme, I am not really happy with how I realised it. The black stripes should have been narrower, and perhaps done across the hood and roof as well. As with the ProLine Ford body above, this one didn't really sing. I wasn't overly sad to have to leave it behind unfinished.
Let's just forget the next one, shall we: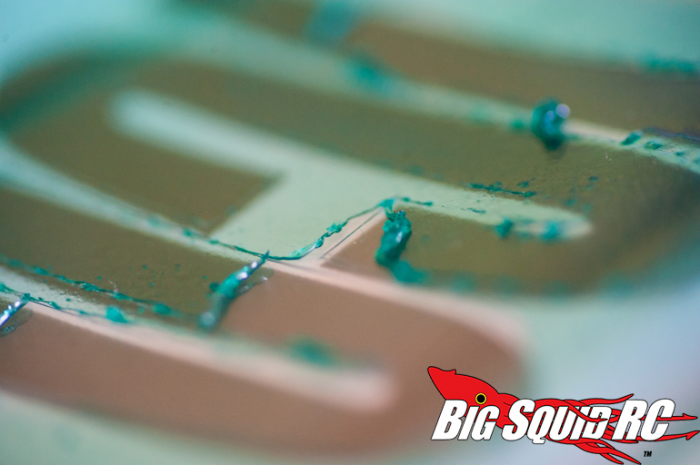 I used the wrong kind of liquid mask, which totally ruined the body. Disaster. Onwards.
Time went by and I got myself an SCX10III. After a lot of deliberation, I decided to call it Viper. I liked the animal theme I had going from Snowman and Panther, and we have Vipers living among the rocks where I crawl. This was the first body I airbrushed, and the first interior I painted.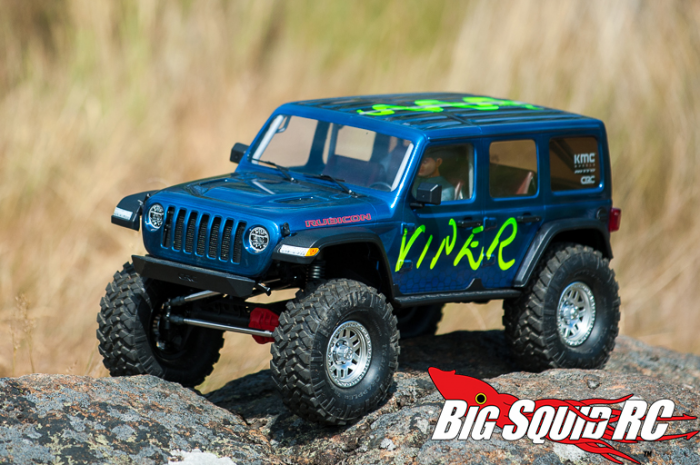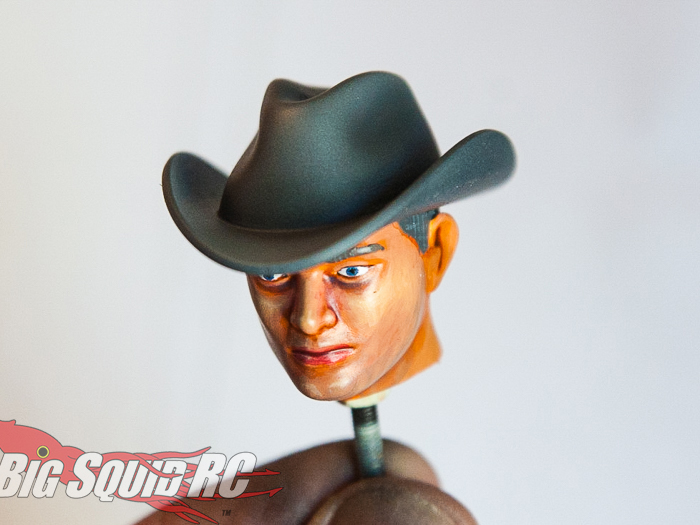 I like the interior and the driver's head, but as for the body I feel as if the paint scheme can't really decide what it wants to be. While I was happy with the color fade in the lettering, the contrast between blue and yellow was just too stark.Somehow the blue is not enough, and the yellow is too much. It lacks balance.
After this one, I unexpectedly became the owner of an SCX24, courtesy of Amainhobbies. As soon as I saw it, I knew I had to repaint it, again something new to me. I have always loved the shark designs of WWII warbirds, and immediately knew that this would be the one to try it out on.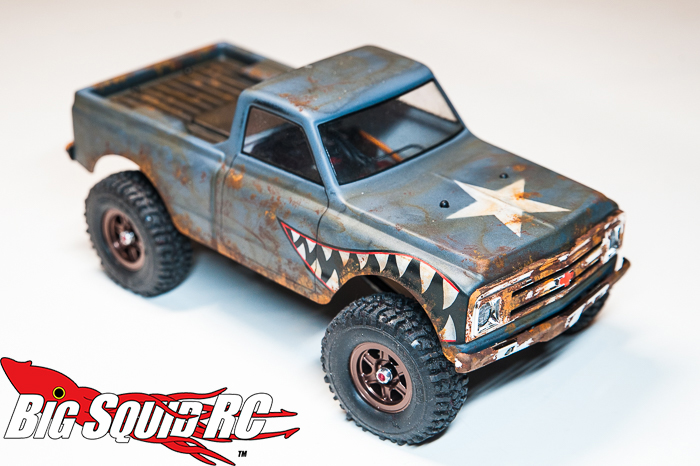 I like it! Matt varnish, and then Vallejo acrylics on top of that, using airbrush, brushes, sponges and such. Some oil paints too. A very different job compared to the others.
Then it was time to give Viper a new look. I was aiming for something clean, with a high visibility. Enter Viper 2nd edition: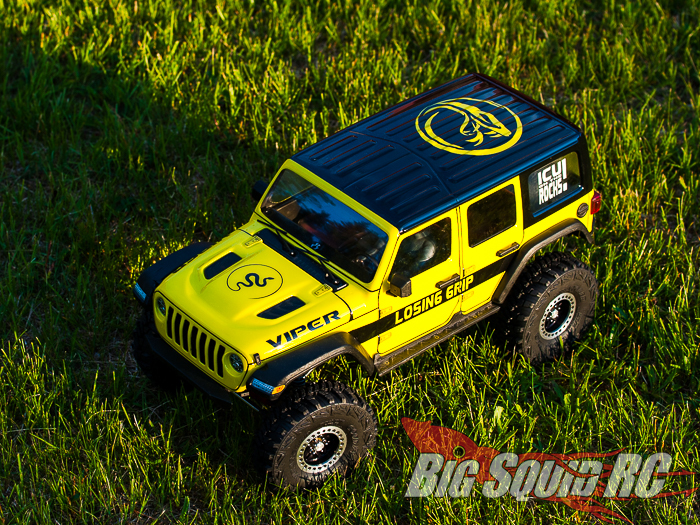 This was but a few months ago. First time I did panel lines, and used a vinyl cutter. The panel lines didn't turn out fully as well as I would have hoped, but the vinyl cutter was awesome! I could not have done the design on the rear window without it, and it helped a lot with the rest as well. There will be no going back from it. While some details could be improved upon, I am happy that the paint job turned out just the way I wanted: nice and clean, well balanced, with strong contrasts.
Finally, present day, work in progress.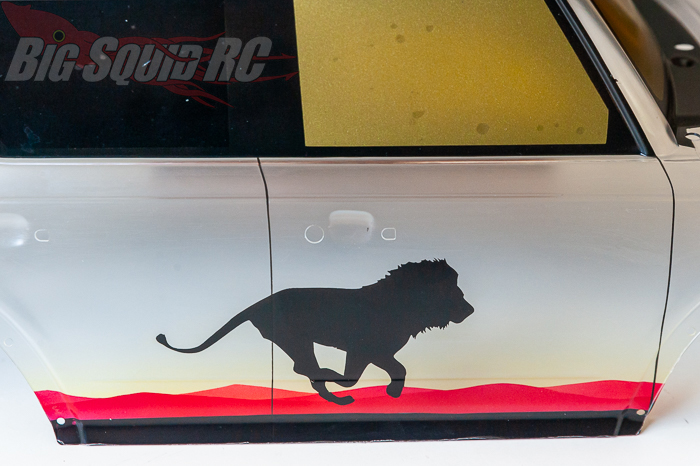 For this one, I'm using all of what I've tried before. Airbrush, panel lines, matt finish on chosen parts, designs made using a vinyl cutter, color fades, using different backings to get different shades, black window trims. It's all coming together nicely, but not finished yet. Looking back at previous jobs, I am pretty happy with where I stand. Far from an expert painter, but getting to a standard I am happy with. Luckily there's always more to learn, skills to push, and techniques to try. I already have ideas for the next one!
To push your painting skills, go paint. To read another column, hit the link!