Losing grip – Redcat RDS
G'day folks and welcome back to me! Why can't we all be like Doug and never miss a column? That guy's consistency is impressive and beats mine to the extent that it's embarrassing to mention both in the same sentence. So, let's drift from that topic to, well, drift.
Big boss Brian sent me a big box that showed up a week ago now, containing Redcat's shot at the drift market, the RDS. Thanks mate! Since I have spent the last three weeks travelling for work and holidays, I have only just had time to open the box, have a quick look and notice that Jeremy has driven on a dirty floor! Look at those tires and shocks! Dang, Jeremy, you need to do some sweeping of your man cave!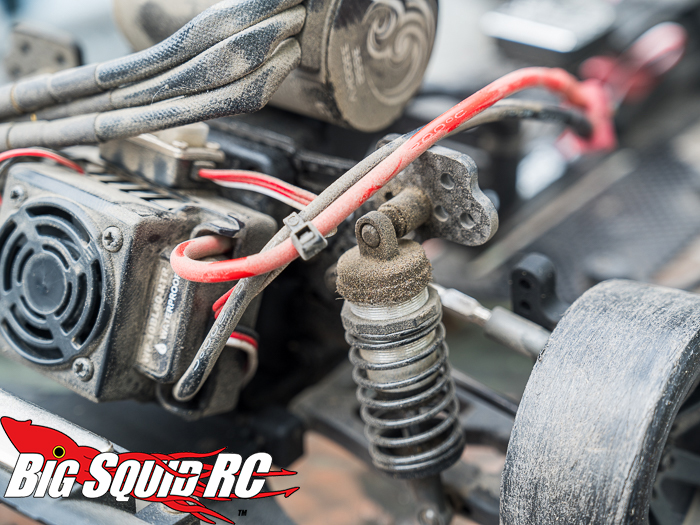 Luckily, dust is light weight and hence dirt cheap to ship even long distances, so no harm done neither to world nor wallet. Waste sent, but nothing wasted, so to speak.
Enough! Time to let the dust settle on poor puns. Man, sometimes I just can't help myself.
As I was saying. The RDS is Redcat's shot at the drift scene, a good one I think, and one that I believe hasn't gotten quite the attention it deserves. Having had a first hand look at the chassis I maintain my previous statement that it probably is the best drift RTR out there. It has an attractive price point and all the adjustments one can wish for. No money wasted (sigh…) on a licensed body, but all resources spent where it truly counts: on the chassis. No, it doesn't have all the frills of a high end Yokomo or MST, but it does have everything needed to get into drifting and enjoy it for a long time.
Mind, I haven't driven it yet. New wheels are inbound and then I'm off to see some sideways action. I'm very much looking forward to this!
To read another column, hit the link!