Losing grip – Roundabout painting
When everyone else out there seem to be building their own version of the new TRX-4 High Trail, I'm as behind as ever and am turning a TRX-4 kit into a 2021 Bronco. Goes to prove that I never was an early adopter, and that Brian needs to raise my pay check. Speaking of money: if you want a TRX-4 2021 Bronco, don't do it my way. Just buy the RTR and upgrade as you see fit. Doing it from the kit is not the cheap way to go. If you go the kit way, you will of course need a body, but apart from that you'll also need the long arm kit, front bumper, front bumper mount, rear bumper, inner fenders, and the light kit. Actually, if you still want to paint your own body, you could buy the RTR AND a clear body, and still save ten bucks on what I've done.
Am I clear? Turning a kit into a 2021 Bronco is not a good idea. At least not a cheap one. Luckily (?) I wasn't really aware of this when I started, and I have enjoyed the journey so far. There's a zillion comparisons between the TRX-4 and the SCX10III out there, but humor me with a short comment on the subject. It regards wires, and I haven't seen it mentioned much. On the TRX-4 there's a defined place for every wire, on the SCX10 there's not. Granted, this is easier to do if the kit also comes with electronics, but I really would have appreciated it if the SCX10 had some wire holders at strategic places so that wires could be tucked away neatly and securely as they try to find their way from one end of the chassis to the other. Zip ties and shrink tubing will never make for as clean a look as wire holders does, at least not in my hands.
Tripwires or not, I am enjoying the process. Once again, I'm trying out new things when painting. You might remember my frist try at doing panel lines a month or two ago? Decent from a distance, but leaving room for improvement.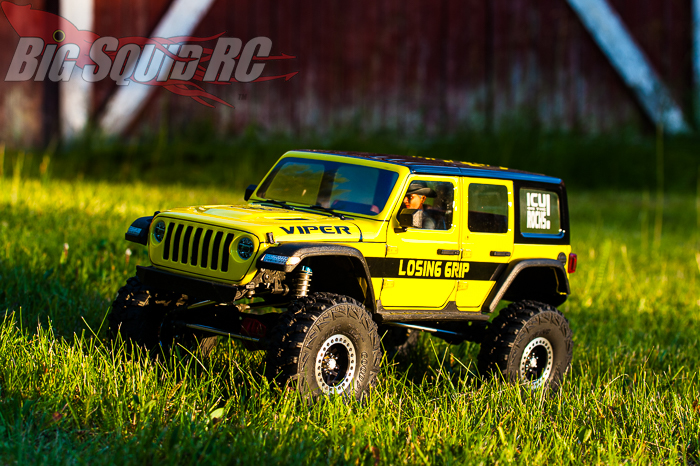 This time, I decided to do the panel lines first of all and then worry about the rest later. I masked them off, covered the inside in tape, airbrushed them, and voilá: dead sharp, perfectly thin lines! I then had a lot of angst concerning the windows and outlining them. The body comes with window masks and stickers, but I dislike both. Why make things easy? After some thinking, I decided on a roundabout way to do it that would suit me. I got to work on the decal sheet with a scalpel and a ruler, carefully cutting out the windows so that it looked like this: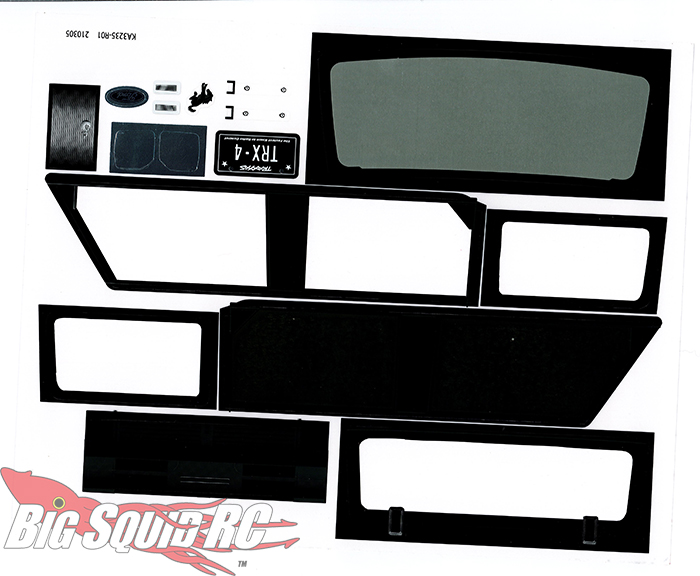 I then scanned it, imported it to Photoshop, worked hard with the selection tool, made window shapes,exported them to Cricut and cut perfectly sized vinyl window masks. I applied these on the inside, using some water to help me place them correctly. I found that tip here, and recommend it strongly. In short: spray the body with soapy water before applying the stickers. That helps them slide around a bit, and when satisfied with the position just press out the water and you're done. Painted panel lines, and masks in place:
In the picture above, I have also just started masking the rest of the body I used Tamiya masking tape for this, and am happy I did. It's very easy to work with, follows curves neatly and has just the right amount of stickiness. At this point, one might ask oneself: why do we talk about painting lexan bodies? Ninety percent of the work isn't painting, but masking. Tape, tape, and more tape. The actual painting is almost like an afterthought.
I took me a long time to decide on the design of my Bronco, and since it's not finished yet I'll finish off today with a glimpse of a work in progress: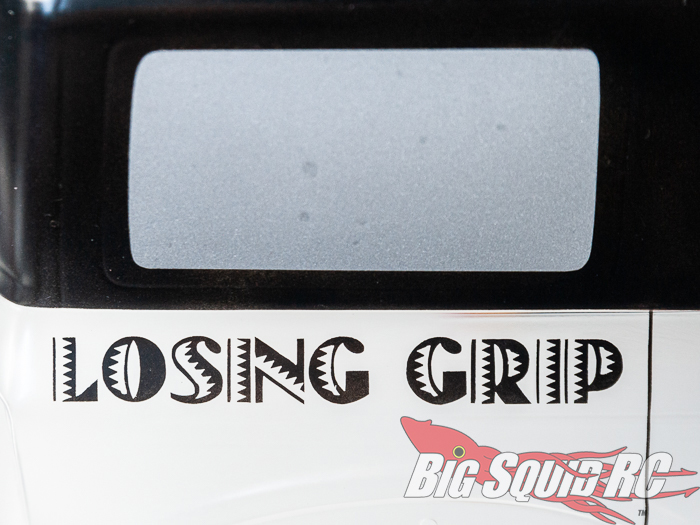 I think I've mentioned that I lived and worked in Tanzania for half a year a long time ago. Time for a homage.
To read another column, hit the link.