Losing grip – Sakura D5S
Would you believe it? 3Racing has announced a new kit, and today exactly one year has passed since the very first Losing Grip column! I will let you decide which one of the two events is the most significant. In a way, I am leaning towards the first one because the D4 is a legend, but then on the other hand, there's a good number of chassis kits around, but an rc drift blog that goes on publishing once a week for a year? That's a one off. And I don't get paid to be humble. Right, Brian?
In addition, this column is free for all, while the D5 will set you back just under 80 bucks. Which seems like a pretty good deal to me – a kit for less than a hundy? Yes please. That price makes it a perfect kit for someone who wants to try drifting, but doesn't want to invest heavily right off the bat. With some nice and cheap electronics, like a Yeah Racing Hackmoto and an Onisiki gyro and servo, you could have a complete drifter for less than two hundred dollars, excluding body. That is pretty awesome. It is a recurrent question in drift groups – what to get to try drifting – and I think the most common answer (MST RMX 2.0S RTR), just got a serious competitor. Now we have not only a great RTR to recommend, but also a really cheap kit option. Like it, me do.
The D5S is mostly fibre glass, which isn't my cup of tea since I drive a lot on asphalt, but it should be perfect for an indoor track. The belt drive of its predecessor has been replaced with gears, that are exposed, but again, if you drive indoors that's no issue. Just make sure you got that you got your hair tied up when you bench run it, so that it doesn't get caught in the gearbox. A drift chassis is not an ornament you want to have tangled in a nice and tight knot of hair just above your forehead. You can read more about it on 3Racing's Facebook page here, just beware that they need to work a bit on their English. "Be sure your first Drift chassis", indeed, it very well could be. If I were to write another "what to get column", this chassis would be in it, as a budget kit option.
Another cool teaser of this week, is the LP56 body from MST. Tim Mohr just published it here. LP56 – that's a Lamborghini Gallardo, and the Lamborghini Gallardo is one of the most beautiful Lamborghinis ever done. The Reventón is my favorite due to its more angular, more aggressive look, like a weapon with wheels, but the Gallardo is the more beautiful of the two. And it should be noted that MST's version has some cool styling to it, it's not an off the shelf model anno 2004. I really like the look of it, so far. A Lambo might seem like an unlikely drifter, but Daigo Saito changed that a couple of years ago. If you haven't watched his drift battle with mr Vaughn, you really should. Once you've seen it, you will want to save up for this body. Then you'll find yourself trying to decide whether to paint it yellow, pink or in a Monster Energy livery. In yellow, beautiful: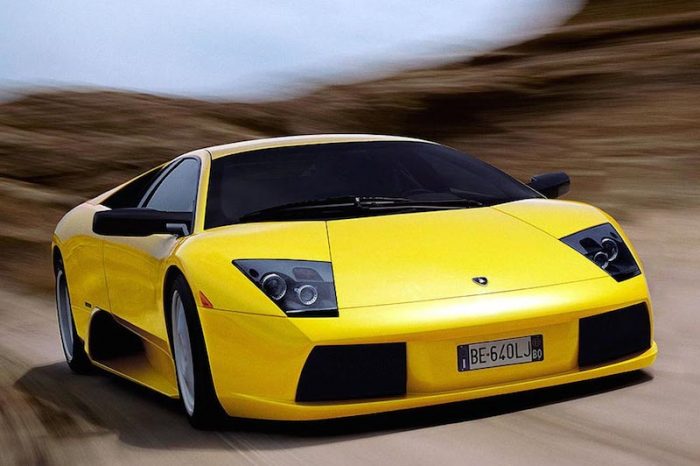 As I said, it's Losing Grip's birthday today, so I'm off to have some cake. Really, I am, one with strawberries. In all honesty not bought for the occassion, but cake is cake, any day of the year! Keep losing it!
Should you want to read something else while you're having cake, then click the link, and should you want to wish the column a Happy Birthday, or send a picture of your drifter, do it to martin at bigsquidrc dot com.