Losing grip – Sorting life, sorting tools
When things in general are hard, it is often a good idea to revert back to simple things that are more easily sorted. Moving continents is a rather stress inducing experience, which is why my tools are finally organised. Finding a house, enrolling in schools, securing gas and electricity, buying school uniforms, starting a new job, buying a new car: difficult and not easy to stay on top of. Finally getting tools in order: manageable and highly satisfying.
Some things just won't get done, until the alternative to doing them is doing something else that's even less tempting. But, quoting myself now, "why do today what might not have to be done tomorrow, when priorities might have changed?" Or, why spend even more time comparing household gas providers, rather than bringing some order in the toolbox?
So, this is where I used to keep most of my tools: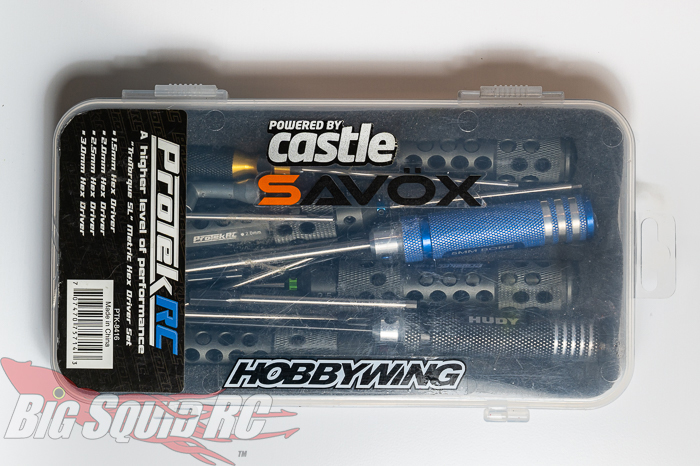 A plastic box originally intended for five hex drivers, now housing plenty more. Pretty crowded, as you can see. The good thing about it, was that it was compact. The bad thing was that in order to get one tool out, more often than not I would need to remove another half a dozen things to get to the one I wanted. Not ideal. Also, there were a couple of things that I just couldn't fit in, and therefore tended to end up in all kind of unlikely places. Like among the cutlery in the dishwasher when doing RC maintenance after night shift.
Something needed to be done, so I got myself a proper Protea tool bag, but not until my life got a bit too stressful did I sit down and sort it all out. Added som coloured collars to my hex drivers while I was at it. Such a relief it all was! In plural, actually. Getting a break, doing some manual work with those collars, and bringing order. More tools in one place than I had before, and in far better order. Highly satisfying.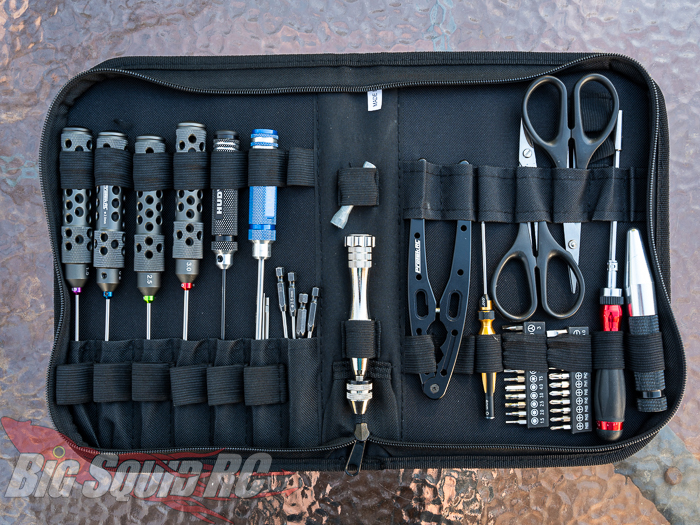 Just one more thing before I – sigh – have to go back to reading up on insurance policies. Vanquish: I love your wheels and other products, but please just get a grip and switch to metric hardware. Please.
To read another column, hit the link!